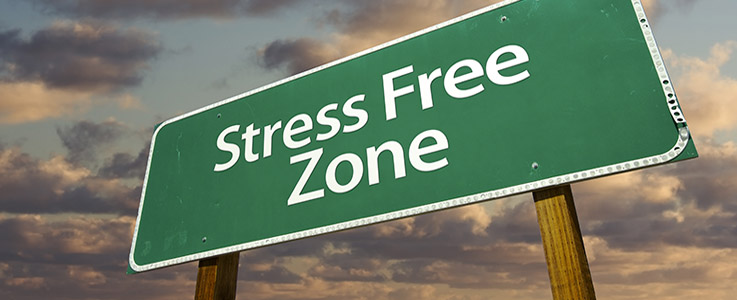 Choosing a Stress-Free Retirement
The Power of Fixed Annuities and Expert Advice
It's a question many ponder as they approach their golden years:
What kind of retirement do I want to live?
For most, the answer is unequivocal: a stress-free, secure, and predictable retirement. No one wants to face their twilight years fraught with worry, especially about money. But with life expectancies rising and the future of retirement funds and pensions uncertain, how can one ensure a stable financial future? The solution may lie in the powerful combination of fixed annuities, fixed indexed annuities, and the guidance of a trusted financial advisor.
The Predictability of Fixed Annuities
At its core, a fixed annuity is a contract between you and an insurance company. In exchange for a lump sum or a series of payments, the insurance company promises to make periodic payments to you immediately or at some future date. Here are the perks:
Guaranteed Rate of Return: Unlike variable annuities tied to the performance of investments, fixed annuities offer a guaranteed rate of return. This ensures predictability and minimizes risk.
Steady Income Stream: One of the biggest benefits of fixed annuities is that they may provide a stable and guaranteed income stream during retirement, relieving worries about outliving your savings.
The Upside Potential of Fixed Indexed Annuities
Fixed indexed annuities (FIAs) provide an intriguing blend of safety and growth potential. They link your returns to a market index like the S&P 500. Here's why they stand out:
Growth Potential: While your money won't directly participate in the market, it has the potential to earn a higher return than with a traditional fixed annuity when the index performs well.
Downside Protection: The real allure of FIAs is that even if the market dips, your principal is protected. This means you benefit from market upswings without directly bearing the risk of downturns.
The Invaluable Role of a Trusted Financial Advisor
While fixed and fixed-indexed annuities offer stability and potential growth, navigating the landscape of financial products can be challenging. This is where a trusted financial advisor enters the picture:
Tailored Recommendations: An experienced advisor can evaluate your financial situation, goals, and risk tolerance to provide tailored product recommendations. Not all annuities are created equal, and having a professional guide ensures you choose the best fit.
Continuous Monitoring and Guidance: The financial landscape is ever-evolving. Having an advisor means you're not just making one-time decisions. You have someone continuously monitoring your financial health, making necessary adjustments, and providing peace of mind.
Complexity Simplified: Financial jargon and the intricate details of annuity contracts can be daunting. An advisor breaks down complex information, ensuring you're well-informed about your choices.
Retirement should be a time of relaxation, exploration, and enjoyment. It shouldn't be overshadowed by constant financial anxiety. By leveraging tools like fixed annuities and fixed indexed annuities under the guidance of a trusted financial advisor, you can craft a retirement strategy that offers guarantees, safety, and predictability. The peace of mind of knowing that your financial future is secure is genuinely priceless. Choose wisely, plan early, and enjoy the retirement you've always dreamed of.
Fixed Annuities offer a guaranteed rate of return and provide a steady, predictable income stream during retirement, ensuring retirees don't outlive their savings.
Fixed Indexed Annuities (FIAs) blend the safety of fixed annuities with growth potential, allowing retirees to benefit from market upswings without the direct risk of downturns.
Partnering with a trusted financial advisor is crucial to navigating the complex financial landscape, receiving tailored recommendations, and continuously monitoring and adjusting one's financial strategy for a stress-free retirement.
Many people have learned about the power of using the Safe Money approach to reduce volatility. Our Safe Money Guide is in its 20th edition and is available for free.  
It is an Instant Download.  Here is a link to download our guide: