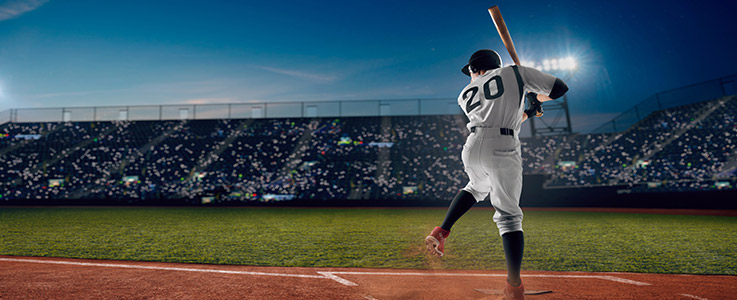 Meet George Herman Ruth, The Sultan Of Swat, a baseball legend who made wise financial moves. He secured his retirement during the Great Depression using annuities, notching a win in and out of the ballpark!
This article explores how Babe Ruth leveraged this intricate system to safeguard his post-baseball financial future. An annuity has ancient origins dating back to the Roman Empire. They serve as an economic lifeline when traditional income sources dry up.
Let's delve into the history and significance of this financial instrument, revealing how a legendary baseball player played his financial cards right.
Valuable Lessons From Babe Ruth
Initially a baseball hero and sensation, he rose to legendary figure status and entered the lexicon through groundbreaking home runs and strategic publicity. However, he also faced financial pitfalls typical of the era, marked by excessive and lavish spending.
Enter Christy Walsh, more than a ghostwriter and negotiator; he was Ruth's guardian, managing his public image and finances. Walsh's ingenious moves involved purchasing insurance policies for Ruth to provide security against injury or retirement.
Harry Heilmann, a Hall of Famer and insurance agent, played a role. With his help, Babe wisely invested his World Series earnings and part of his salary into an annuity, ensuring a steady income stream.
During the Great Depression, when runs plagued banks, annuity holders remained secure. Why? An annuity offers stability and lifelong payouts, even during economic turmoil. Unlike banks with limited insurance coverage, insurance companies safeguard policyholders' interests more effectively.
Christy Walsh's guidance preserved Ruth's wealth and influenced his status as an iconic legend. Just as Ruth revolutionized baseball with his power-hitting, Walsh pioneered sports agency, leaving us with enduring lessons in finance and legacy.
Protect Your Legacy: Lifetime Income Assurance
From 1943 to 1948, Babe began receiving up to $4,000 annuity payments annually on average post-career, equivalent to $70,000 today, ensuring a comfortable retirement. He also secured his wife's future with a lifetime annuity. It shielded Babe's investments from market turmoil, making them survivors in the economic crisis.
Payments continue even after a spouse's demise with the proper setup. Follow Babe Ruth's playbook and secure your legacy. Below are two popular annuity types.
Single Premium Immediate Annuity (SPIA) vs. Fixed Index Annuities (FIA)
Exploring retirement options can be daunting, but these two stand out. SPIA is like a reliable pension, offering periodic payments for life in exchange for an upfront lump sum of your assets. It ensures predictable retirement income, much like a defined-benefit plan, without the volatility of stocks, bonds, and surrender charges.
FIA focuses on wealth accumulation, tied to stock market indices with growth limits. Insurers absorb market risks, safeguarding your investment (principal). Why choose the FIA?
Safe Growth
Reliable Access to Funds
Lifetime Income
Flexible Withdrawals
In contrast, a variable annuity may be complex and risky. Secure your retirement with FIAs or SPIAs for a stable financial future.
Making the Right Call
Babe Ruth's legacy is more than home runs. Beyond sports, he valued securing his future and embraced the power of an annuity, showcasing financial wisdom. Annuities granted him peace of mind during the turmoil and ensured his family's future well-being post-retirement.
Emulate his foresight; your retirement stays robust with an annuity, regardless of market twists. Babe's story emphasized diverse investments for a secure future.
Contact a specialist to ensure your setup, and if funds remain after both the policyholder and the spouse's demise, your children and loved ones can still benefit.
Many people have learned about the power of using the Safe Money approach to reduce volatility. Our Safe Money Guide is in its 20th edition and is available for free.  
It is an Instant Download.  Here is a link to download our guide: