Meet Jay Harris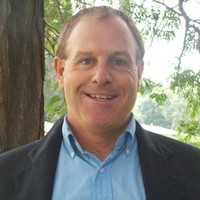 Jay Harris is a well-known financial consultant in Denver and the host of a popular financial radio show, "Retirement, Safety, and Lifetime Income." He is sought out throughout the state of Colorado for his expertise in helping folks with their retirement goals and lifetime income that his clients cannot outlive. His clients include those who work at the Federal Center, PERA State Government workers, and General Electric.
For over 30 years, Jay has focused his career as a retirement and lifetime income planning specialist. He helps those planning to retire or are already retired, maximize their social security benefits, reduce their taxes, and create a guaranteed income stream that his clients will not be able to outlive.
Jay proudly graduated from the University of California, Santa Barbara (UCSB) and began his financial career in 1990. He is guiding hundreds of clients to achieve their retirement goals. Their safety is Jay's paramount focus; his clients have never lost a dime of principal with his recommendations. Jay also belongs to the National Ethics Association. He is a member of his local Chamber of Commerce. He also volunteers with Operation Christmas Child, packing shoeboxes for impoverished children worldwide at Christmas time.
Jay was married for 27 years and has six wonderful children who he enjoys spending time with traveling and hiking in the beautiful Colorado mountains.
Learn more about Jay and his no-nonsense approach to Retirement Planning:
Double Diamond Financial, LLC
2000 Wadsworth Blvd. #150, Lakewood, CO 80214