Gary Ybarra Honored With Prestigious Invitation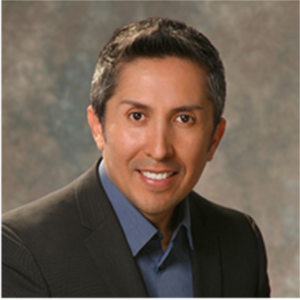 Gary Ybarra, Pasadena, California, has accepted an invitation to become an "Invited Author" on the financial website, https://www.annuity.com. Gary now joins an elite group of financial experts who share information about approaching retirement without market risk by authoring meaningful and useful articles focused on those retired or about to retire.
Gary Ybarra is a CFF (Certified Financial Fiduciary ®). As one of the Managing Partners of Gemlife Financial, Gary is focused on helping clients work toward their retirement goals through a well-thought-out strategy for retirement income, preservation, and legacy. Gary enjoys assisting people in protecting their retirement money and creating a guaranteed income for life. He is exceptionally skilled in retirement income planning, asset protection, and tax minimization strategies. Gary is a member of the National Association of Certified Fiduciaries® (NACFF), the National Association of Insurance and Financial Advisors (NAIFA), and of his local Chamber of Commerce in Pasadena Ca.
Gary has been featured on news outlets for his industry experience and trusted guidance, including AM870 The Answer Radio. He serves business owners, residents, and their families in the state of California, as well as surrounding states.
Gary enjoys spending time with friends and family, playing golf, and attending sporting events and regularly contributes to local and national non-profit works.
Learn More about Gary:
Gary Ybarra, CFF
Certified Financial Fiduciary®
Safe Money & Annuity Specialist
http://gemlifefinancial.retirevillage.com/
225 S. Lake Ave. Suite 300 Pasadena, CA 91101

Annuity.com has a simple mission. Educate people about annuities and help them determine whether an annuity is right for their retirement portfolios. We provide unbiased information on a multitude of topics needed to make optimal decisions for our own specific needs. Because we are not an insurance company, we have been able to remain a consumer-focused site, providing timely, objective, and quality information since 1995.