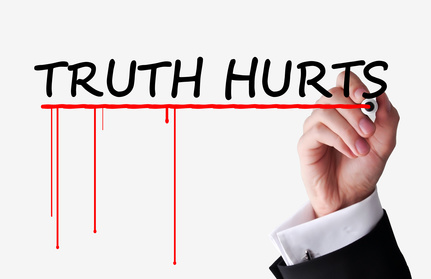 The truth hurts sometimes, and so what follows may sting some of you a little.  However, I owe you the truth.  Always.  (though you may not be hearing it from your financial advisor)
If you are 58 or older, or nearing retirement at any age, and you need that retirement nest-egg to provide for your future financial needs…
You Can't Afford Another Market Crash!
You won't have the time or means to recover what you will indeed lose in the next market crash.  You can't earn back your losses in time before those losses make a material impact in your standard of living.
Don't believe me?  Fine.  Then at least pay attention to history:
In the previous market crashes, it has taken 5-7 years to recover losses, let alone any gains.
From 2002-2012, the market started and finished at the same level.
Since January 2018, you've lost about 10% in the Dow-Jones
Over the last 30 years, Mutual Funds have averaged a gain of 3.66% (per Vanguard)
In the previous 50 years, the stock market has averaged a 7% return after inflation, but before broker fees, account fees, management fees, etc.  (per Investopedia)
According to Openfolio, you can expect a market drop of 10% every year, and a 20% drop every 3 ½ years
Want some more TRUTH?

If your broker/investment advisor is "so good," why haven't you done better?  Why don't you have more money?  Also, why didn't you get out "on top," and back in when the market was at the bottom?
Has your broker/investment advisor ever said, "NOW is a good time to sell."  Of course not!
Because whether the market is up or down, whether you have gained or lost —your broker is making money off of you.  As for that broker who "hates annuities",  YOU ARE YOUR BROKER'S ANNUITY!
Also, here's one final truth for today — Yes, friends, the market ALWAYS comes back.  Always has.  The question for you is, "Will it be 'back' when you need it to be?"
The TRUTH is in the Wall Street Casino, nobody knows!
If you'd like to discuss strategies for your retirement money that include safety, security, guarantees and a lifetime income not subject to market risk, feel free to call or email at the contact info below.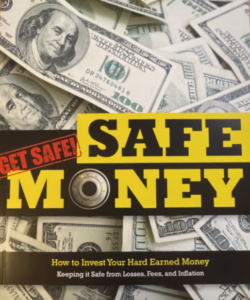 Premium gift for you for registering for my newsletter
I am a member of Syndicated Columnists, a national organization committed to a fully transparent approach to money.
Interested in additional information? Register for my FREE bi-monthly newsletter, "Layin' it on the line." It contains information that other people have found beneficial. I will never sell your information.
For registering, I have a Premium Gift for you.
Our 15th edition, "Safe Money Book" a $20 value
77,000 copies in circulation
Learn the basics of a Safe Money approach to investing.
And it is FREE with your "Layin' it on the line" newsletter