William Coulter Professional Credentials
William D. Coulter was born and raised in Richmond, California. He has been in the financial services industry for over fourteen years. His career path has taken him from Mortgage Account Executive, Mortgage Branch Manager, Real Estate Agent, Real Estate Broker, and Life and Annuities Agent.
He and his wife have a blended family of five children. They have been living in Stockton, California, for over thirteen years.
Please click on these links to learn more about me and my services.
https://annuity.com/meet-william-coulter/
https://annuity.com/william-coulter-brings-safe-money-income-radio-to-modesto/
https://www.peoplefirstintegrityfinancial.com/
If you need more information about me, Google my name.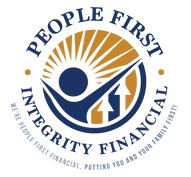 2819 W March Lane, Suite B6-169, ​Stockton, California 95219
William@WCoultersafemoneypro.com