Have you ever considered the benefit of an audit? Not an IRS audit but a life insurance audit. As our life evolves and changes, so may our need for life insurance. Possibly a policy was purchased to cover a mortgage obligation and now that is not the situation. We change, and we evolve.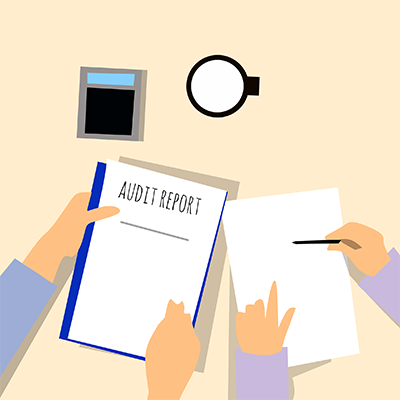 It's difficult for most people to know if you have the right type of life insurance. It's hard to know if you have enough protection or too little. And maybe an audit will show that your needs for life insurance are no longer required.
The whole topic of life insurance came be intimidating and bewildering. Just the names of the different types of policies can be more than one can understand. Plus different policies are used for different goals, cash value, term, how do you even know?
As life changes, also polices change as well does the cost of insurance, it keeps going down! A recent study by life insurance advocacy group LIMRA discovered that most Americans thought a 20-year $250,000 level term life policy for a healthy 30-year-old costs about $400 a year. In reality, annual premiums for such a policy typically run about $150. LIMRA also discovered that nearly 83% of consumers forego buying life insurance, simply because they find it too confusing.
An audit might show you have been paying too much for your life insurance, and a simple adjustment could lower your insurance costs. This is why it is important for you to sit down annually with an insurance professional to review how your policy works and how it will help you to protect your family and to see if it continues to match up with your goals.
Reviewing your life insurance policies is one way to make sure you have the coverage that is right for you and your family now, today.
A recent audit with a long time client allowed us to suspend further premiums and at the same time continue the full coverage.