Red, green, maybe.  Might be time to learn what these colors mean when it comes to your retirement account.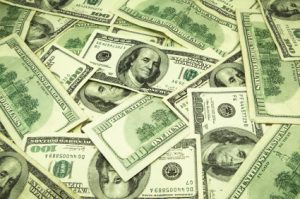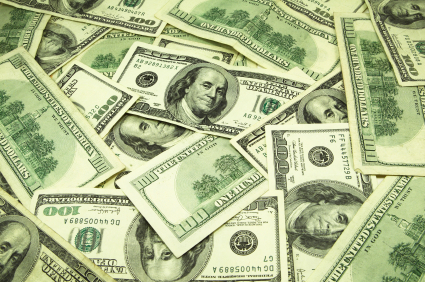 An investor today has a lot more options than they did in the past. Retirement planning can be overwhelming as financial professionals have different opinions and methods of investing. I create retirement plans that are consolidated and easy to understand by focusing on the color of their investments and not on the specific products within their investments.
Has a financial professional ever asked you what the color of your money is? Many investors are unfamiliar with this terminology. Most individuals have not heard of this because their financial advisers are more interested in discussing the specifics of a particular product rather than how you will benefit from that product. What I see is that focusing on product versus color can harm your retirement.
Let's talk about the financial phases you're going to go through, including the accumulation phase, the preservation phase, and the distribution phase.
I'll give you tangible ways to understand your asset allocation, and the logic behind why your allocation should always change with your financial phase, age, and investment time horizon. I see clients often that are confused about their investments, current allocation strategies, and their retirement plan.
I find that many advisers and investors are more interested in their nest egg value. The logical reasoning behind this is that investors go through their accumulation phase looking at their account statements which only show the lump sum value. The common goal is for this VALUE is to create a financially secure retirement. Knowing where your income is coming from and maximizing income during retirement is your key to success.
If I were to ask what's the color of a dollar bill, what color comes to mind?
Of course green. The color of your money has positive effects and trade-offs that must be considered.
In the investment world, RED MONEY consists of stocks bonds, mutual funds, options, REITs, variable annuities, and any other investment that you need to use caution. I also refer to this as MAYBE MONEY. Maybe you'll make money, and perhaps you won't. When you invest in RED MONEY, your ultimate goal is to have your account value grow, but we all know the outcome is completely unknown with no guarantees.
These types of accounts are typically used during the accumulation phase of a retirement account. The positive feature of RED MONEY is the possibility of upside market potential. The tradeoff is they're not safe, secure, or guaranteed.
These type of accounts, a lot of analysis, reasoning, and logic needs to be applied when considering a RED MONEY option.
GREEN MONEY consists of safe investments such as CDs, money market, checking accounts, savings accounts, life insurance, and annuities. I refer to these investments as SAFE MONEY NOT, MAYBE MONEY. These are investments that protect your principal. Fixed indexed annuities are safe, secure, guaranteed, stable and insured with no market losses due to market volatility. Along with a guaranteed interest rate, market upside participation, tax deferral, liquidity features, guaranteed income, and probate avoidance. The trade-offs are surrender provisions more than free withdrawals.
Now that you have an understanding of your assets from the color of money let's look at the situation from 2007 to 2009. Billions in stock market wealth vanished when the DOW tumbled from its high in October 2007 at 14,164, to 6,547 in March 2009, that's a loss of 53.78%…. before the trend reversed in 2009. As an example, if you're 60 years old and you want to retire at 63 and were in the year 2007.
You decide to put your money in the market hoping to create a more significant, more successful retirement in three years. Well, you go through the first year and, of course, the market declines. You become a little nervous, but your adviser tells you to hold the suggested strategy as the market will recover. So you get two years down the road, and the market has declined in value. You could be facing a loss of as much as 50% of your original investment.
I'm sure you'll agree; at this time your more than a little bit nervous. Now you're within one year of enjoying your retirement that you have dreamed of and planned so hard for. Now, what are your options? You'll probably call your adviser and say, we've got to figure something else out or you may hold your position for another year and hope and pray the market comes back. So now the amount of money you had in your account in 2007, which you were hoping would grow, is now in market decline. This has a devastating effect because your account value has decreased by 50.00%.
Don't let this happen to you. You seriously need to consider a Fixed Indexed Annuity a GREEN MONEY alternative. They're safe, secure, guaranteed and insured. With no loss of principal due to market losses and can provide an income for life that you and your spouse cannot outlive.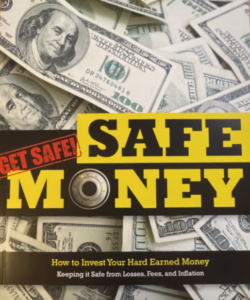 Premium gift for you for registering for my newsletter
I am a member of Syndicated Columnists, a national organization committed to a fully transparent approach to money.
Interested in additional information? Register for my FREE bi-monthly newsletter, "Layin' it on the line." It contains information that other people have found beneficial. I will never sell your information.
For registering, I have a Premium Gift for you.
Our 15th edition, "Safe Money Book" a $20 value
77,000 copies in circulation
Learn the basics of a Safe Money approach to investing.
And it is FREE with your "Layin' it on the line" newsletter