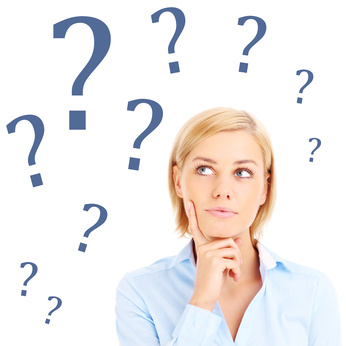 What Do Experts Say About Using Annuities for Retirement Planning?
Part 1:
There are many opinions about annuities and misconceptions; but let me ask you this – if leading economists, financial spokespeople, and leaders of various departments of our government use annuities for their portfolio, wouldn't it be wise to look at annuities and learn more about them?
In Tony Robbins book, Money Master The Game; 7 Simple Steps To Financial Freedom, he talks about having a concept that is critical in retirement planning; Chapter 5.4; Time to Win: Your Income is the Outcome
When Tony was handed a copy of Barron's magazine to read this article: Best Annuities – Special Report – Retirement: With Their Steady Income Payments, Annuities Are Suddenly Hot. Barron's? The classic investment magazine with an annuity cover story! Is the sky falling? I flipped open the pages, and there it was in black and white:  "Now as baby boomers approach retirement with fresh memories of big market losses, many sharp financial advisors are recommending an annuity as an import part of an income plan."
This article causes Mr. Robbins to investigate annuities with an open mind, and he discovered the truth about annuities, and he went to several leading economists and other experts such as Alicia Munnell, director of the Center of Retirement Research at Boston College who stated:
"So many people that I work with are very excited about and positive about the advanced – life deferred annuity which is essentially longevity insurance."
Dr. David Babbel who has a degree in economics, and MBA in international finance, a Ph.D. in finance, along with three other degrees led a study on Fixed Index Annuities and was interviewed in Annuity Digest as to his findings on the study Professor Babbel: The genesis of the study is as follows. "There has been a lot of misinformation in the popular press regarding FIAs." The vast majority of newspaper and magazine accounts vilify FIAs based on the results of alleged academic studies. The in-depth studies we conducted took over two years to complete and involved six Ph.D. financial economists and a pair of very well-known senior actuaries.
Our studies show that the products of at least some of the companies in this field are viable – indeed, rather attractive products. Our findings regarding actual products show that since their inception in 1995, they have performed quite well – in fact, some have performed better than many alternative investment classes (corporate and government bonds, equity funds, money markets) in any combination,
Suze Orman stated in her 2001 book, The Road to Wealth",Suze Orman tells readers that "if you don't want to take a risk but still want to play the stock market, a good index annuity might be right for you."
So why is there so much confusion about annuities? Because of what annuities USED to be decades ago, as to what annuities are now. Plus, there are different annuities out there and what is the right annuity for one person may not be the right annuity for someone else. Lastly, annuities are not for everyone; I have sat with many people in my office and told them, "I am sorry, but an annuity is not right for you."
Look for my next series of articles on what the different types of annuities are out there and how they work, along with when is an annuity right for someone and when is it not.