Warren Elkin Safe Money Radio Show
For Warren, protecting people's money is personal.
He watched his own parents lose their life savings to fast-talking, three piece suit wearing brokers. The experience was his inspiration for how he approaches investments and client relationships. Warren prides himself on having a personal relationship with each client. He'll know your name, your goals and keep you updated on your investment.
Warren has over 35 years of successful financial planning experience. When you work with Warren, you only work with Warren! You won't be pushed off to someone's assistant.
Our simple, no obligation, 3 Step Review is a great way of helping you get a handle on your true needs and desires and whether or not your current strategies match up with your plans for today and your future. Our system works because it applies to any financial decision or concern you have, and it helps you stop your money from falling through the cracks, and it assures that any major financial decision is right for you. In other words, learn what questions to ask before making any financial decision and identify ways to assure your decisions are in your best interest.
Do you have a specific area of concern?  Warren specializes in helping clients with the following areas of retirement.
Investment Planning
Income Planning
Estate Planning
Tax Planning
Asset Protection Planning
Business Planning
Charitable Planning
Financial Planning
Join others who have benefited from listening to Warren's no-nonsense approach to retirement planning.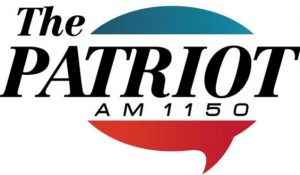 Sunday 1:00 pm to 2:00 pm
Learn more about Warren:
warrenelkin.com
warrenelkin.retirevillage.com
Warren Elkin
11901 Santa Monica Blvd Suite 564
Los Angeles, CA 90025
310 880-7068
warren.elkin@retirevillage.com