Tim Wood Brings Safe Money Retirement Radio To Asheville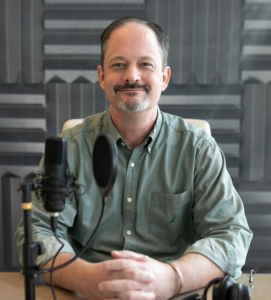 Tim Wood, CFF, is an experienced retirement specialist sharing his expertise as the host of Safe Money Retirement Radio on WWNC, 570 AM. As the host of the Safe Money Retirement Radio show, he is frequently approached to speak on safe money concepts. 
As the founder of Safe Money Retirement, Tim is passionate about educating the public in ways to protect their hard-earned retirement from market volatility and losses. Tim's clients will never lose a dollar due to a market downturn because he only works with fixed, insurance-based products that offer complete protection from losses while still participating in gains and offering optional guaranteed lifetime incomes. This allows Tim's clients to enjoy a stress-free retirement. Tim is a Certified Financial Fiduciary®, meaning he always puts his client's needs first in all situations. Tim has a weekly podcast titled Safe Money Retirement Radio, available on all platforms, where he educates retirees about their real options with Medicare, Life and Safe-Money Annuity products.
"As an independent agent/advisor, I am able to provide for my family and make decisions in the best interests of my clients, not some insurance company. From the initial fact-finder appointment to finding the best option to transferring funds, I keep things transparent and pressure-free."
Join others who have benefited in listening to Tim's no-nonsense approach to retirement planning.

Saturdays: 9:00 AM – 10:00 AM