The Richardson Group Receives Advisor of the Decade Award
The Richardson Group, based in Lancaster, Pennsylvania, has been awarded the prestigious Advisor of the Decade Award in Recognition of Record-Breaking Performance & Achievement. Engraved with a quote from Winston Churchill, "Success is the ability to go from failure to failure without losing your enthusiasm." Aegis Financial presented the award at its National Sales Symposium in Denver.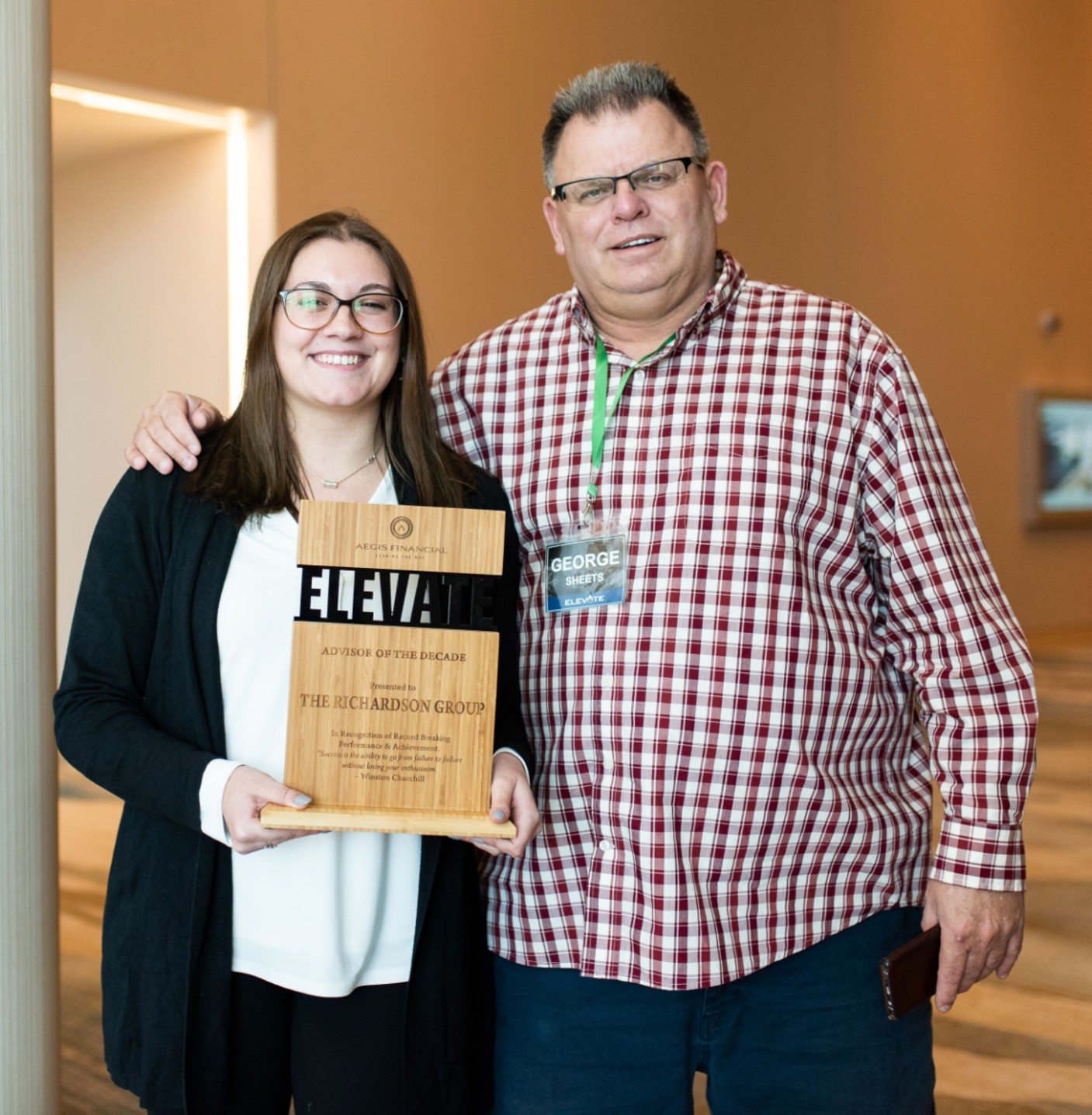 Pictured: Jordyn Richardson, George Sheets
Founded over two decades ago by Philip L. Richardson, CFP, MS. The Richardson Group is focused on protecting your savings and making investing less complicated and easily approachable. Planning for your financial future is often confusing and filled with stress. We eliminate the hassles and jargon to make things understandable and relevant for you.
As a result of our commitment and dedication to building a solid reputation, we have numerous ongoing relationships. Daily, we deliver sound investment planning and wealth management services. Our experience allows us a better understanding of the financial system and a more open and honest means of communication. We are, in essence, your personal wealth management service provider.
450 Murry Hill Drive, Lancaster, PA
Phone: (717) 394-0840