If you get the chance to see the movie, "The Big Short" take it.  After watching the movie. O went home to take a shower and try an get some of the Wall Street scum off me that had come from watching how horrible (and stupid) Wall Street really is.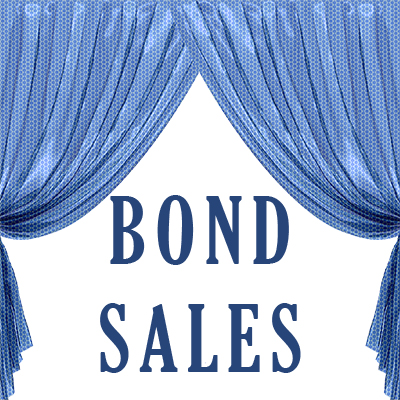 It seems to me that when Wall Street makes a deal on some new variation of an old idea, it ends badly, sometimes for them and generally for the customer.
The reverse might have recently happened when FINRA (the self-governing body www.finra.org) ruled that no longer could brokers practice a centuries long sales secret.  It might seem simple to a buyer not to have to know when it actually becomes extremely critical and expensive.  Beginning shortly, brokers are going to have to disclose how much money they make on selling a bond.
While that may not seem horribly important, it actually is quite important.  You see, bonds are one of those products that can be marketed with whatever the consumer will bear, and the cost of acquisition is merely tied into the cost of buying the bond.
For an investor to have that information means the actual cost of the bond (naked) can be known and any possible tax benefit such as deduction acquisition costs can be grabbed by the buyer. It also show the buyer exactly how much is made on each bond sale which seems really important to me. It deals with transparency and honesty.
Here is more: http://www.fa-mag.com/news/finra-plan-means-brokers-couldn-t-keep-bond-mark-ups-secret-25412.html
The Financial Industry Regulatory Authority's board of governors has approved a plan that would require brokerage firms to disclose how much they mark up the price of most bonds they sell to retail customers, the Wall Street watchdog said on Friday. Finra's controversial plan is similar to a parallel proposal by the Municipal Securities Rulemaking Board (MSRB), which regulates municipal advisors and bond dealers.
The two plans aim to help the public assess the fairness of prices charged by brokers for corporate and municipal bonds. Approval by Finra's board of governors allows the Wall Street watchdog to submit the plan to the U.S. Securities and Exchange Commission, which must review and approve Finra's rules. The securities industry has balked at the plan in letters to the regulators, describing it as expensive to implement, unnecessary and potentially confusing to investors Unlike stocks that have a price publicly available on an exchange, individual dealers determine the price at which they sell or buy bonds.
The parallel rules proposed by Finra and MSRB, unveiled in 2014, would apply to corporate and municipal bonds bought by brokers and dealers on the same day they sell them to an investor. Most are purchased by dealers within an hour of the sale, presenting little risk of price volatility. However, the range of markups among dealers is substantial, Finra's chairman and chief executive, Richard Ketchum, has said. On Feb 18, the MSRB published a request for additional input on the proposal from the industry and public. Comments are due on March 31.