Stephen Ting Honored With Prominent Invitation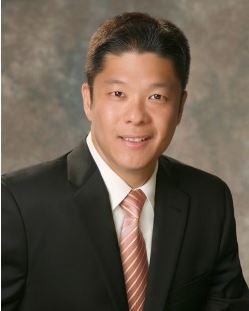 Stephen Ting, Pasadena, California, has accepted an invitation to become an "Invited Author" on the financial website, annuity.com. Stephen now joins an elite group of financial experts who share information about approaching retirement without market risk by authoring meaningful and useful articles focused on those retired or about to retire.
For the two decades, Stephen Ting has been educating people across the nation plan about their retirement. He specializes in Safe Money and Retirement strategies, focused on growing and protecting retirement assets and creating guaranteed incomes for life.
As an Advisor and Trainer in the financial services industry, Stephen advocates taking a methodical and holistic approach to retirement planning. Hosting public lectures on the topic of wealth preservation, generating reliable retirement income, and efficiently creating a legacy.
Stephen has worked with large agencies and organizations. Now he focuses on the best way to serve each clients' best interest as an independent advisor. His passion is finding the best possible solutions to meet his clients' retirement goals and dreams.
Learn More about Stephen:
225 S. Lake Ave Suite 300 Pasadena, CA 91101
https://www.veritywealthgroup.com/
http://stephenting.retirevillage.com/

Annuity.com has a simple mission. Educate people about annuities and help them determine whether an annuity is right for their retirement portfolios. We provide unbiased information on a multitude of topics needed to make optimal decisions for our own specific needs. Because we are not an insurance company, we have been able to remain a consumer-focused site, providing timely, objective, and quality information since 1995.