Stephen Thon Safe Money Radio Show
Stephen C. Thon is President of First Fidelity Financial Group of Kansas City and is a graduate of the University of Kansas with a B.S. in Business Administration. He is a member of the Kansas City Better Business Bureau, and First Fidelity Financial Group has an A+ rating in good standing. Steve is a member of the National Ethics Association and is a Certified Senior Advisor and Certified Annuity Specialist. Steve takes pride in being in the financial services industry for over 30 years and is proud to say that none of his many clients have ever lost one penny in their accounts. He works with many different financial companies to provide his clients with safety and peace of mind when dealing with their financial investments to ensure they have total financial security with the income they can never outlive.
Steve and his wife Debbie have been married for over 40 years and have two daughters, four grandchildren, and two dogs. He enjoys playing golf, watching Royals baseball, and Fox News to stay up with current events. Steve and Debbie are members of Legacy Christian Church, where he is a Communion Supervisor, and both are active in their Sunday School class. Steve is also a member of the Santa Fe Trails Cosmopolitan civic group that helps raise money for the American Diabetes Association and served as president for two years in 2012 and 2013.
Join others who have benefited by listening to Steve's no-nonsense approach to retirement planning.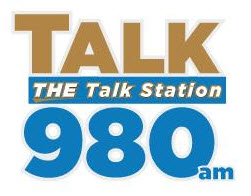 Every Saturday

Learn more about Steve:
With over 27 years in the financial services industry and not one client ever losing one penny due to market declines, and enjoying their locked in gains. We assist in the following areas:
• Safety and Security of every deposit
• Principal and Interest Guarantees
• Locked in Gains, never losing one penny
• Liquidity options
• Lifetime income
11960 Quivira Rd, Ste. 400
Overland Park, KS 66213
Phone: 913-754-3153
Phone: 913-754-3154
Fax: 913-754-3150