Rocky Fraleigh Honored With Prestigious Invitation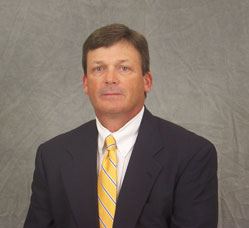 Ashley Rocky Fraleigh, Jacksonville, Florida, has accepted an invitation to become an "Invited Author" on the financial website, https://www.annuity.com. Rocky now joins an elite group of financial experts who share information about approaching retirement without market risk by authoring meaningful and useful articles focused on those retired or about to retire.
Rocky started in the Financial Services Business in 1989 and has seen many ups and downs in the Stock Market. He saw his own family lose millions in the Stock Market. So he decided to help people accumulate wealth without risking their life savings.
Rocky specializes in protecting your retirement assets from the uncertain market downturns, helping his clients earn a reasonable rate of return. With all of the economic turmoil in the markets, it's more important than ever to keep your wealth safe, secure…but also growing.
Learn More about Rocky:
https://rockyfraleigh.retirevillage.com/
4141 Robin Hood Rd Jacksonville, FL 32210

Annuity.com has a simple mission. Educate people about annuities and help them determine whether an annuity is right for their retirement portfolios. We provide unbiased information on a multitude of topics needed to make optimal decisions for our own specific needs. Because we are not an insurance company, we have been able to remain a consumer-focused site, providing timely, objective, and quality information since 1995.