Robert Layman Honored With Esteemed Invitation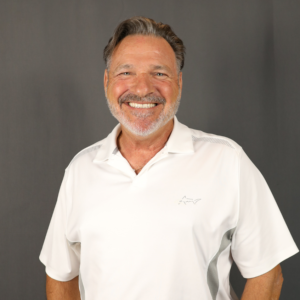 Robert (Bob) Layman III has accepted an invitation to become an "Invited Author" on the financial website, https://annuity.com. Bob now joins an elite group of financial experts who share information about approaching retirement without market risk by authoring meaningful and useful articles focused on those retired or about to retire.
As the owner of Legacy Today Consulting, Inc. he has helped more than 245 clients grow their wealth without the risk or volatility of stocks, mutual funds, and other traditional volatile investments.
Bob helps his clients take control of their finances with safety and liquidity to live without stress and anxiety and reach their goals and dreams. That is why his clients think of him as their "secret weapon," helping them build and safeguard their wealth.
In the first 20 years and two security licenses, Bob did experience the stress of helping families with investment and 401 k's. Seeing that timely goals were often derailed with unexpected market corrections, Bob discontinued his Series 6 and 63 business into a "Safe Planning Only" business. He sponsored "Estate Planning Trust Seminars" and "focused on products" that delivered predictable results specifically for today's need for "Safe Planning," you can depend on when you need it.
Learn more about Robert:

Estate Planning- Since 1983.
Licensed in Ohio, Florida, Georgia, and South Carolina
Email: Bob@legacytoday.co
Website: www.Legacy-Today.com
Website: www.BobLayman.live
https://boblayman.retirevillage.com/

Annuity.com has a simple mission. Educate people about annuities and help them determine whether an annuity is right for their retirement portfolios. We provide unbiased information on a multitude of topics needed to make optimal decisions for our own specific needs. Because we are not an insurance company, we have been able to remain a consumer-focused site, providing timely, objective, and quality information since 1995.