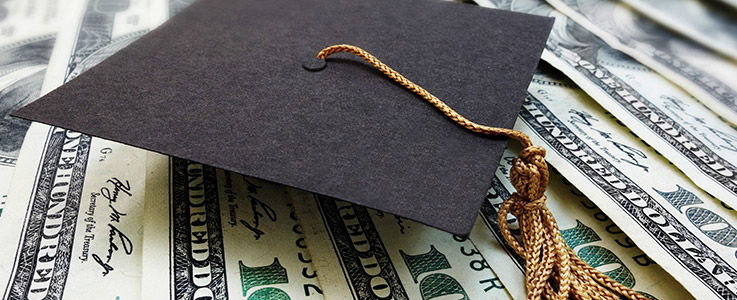 Will Paying For College Impact Your Retirement?
College education can be expensive. Many parents do not consider this expense until their student is already in High School. Even though some families may have set up a 529 account for their student(s), will that be enough to pay for a four-year school? According to CollegeBoard.org, the average college tuition at a public, four-year university for the 2021-2022 school year was $10,740 for in-state students and $27,560 for out-of-state students. According to the same source, the average private school tuition was $38,070 per year during the 2021-2022 school year. So, paying for a college education can be likened to buying a new car, consecutively, for four years, for each child! These figures DO NOT take into consideration room & board, books, and the other miscellaneous expenses all students encounter. 
Of course, there are strategies to help families out of this financial morass. You want to maximize the financial aid process. This takes knowledge, expertise, and planning. Contributing to a 401K, 403B, 457B, or the like will impact the money available to pay and the perception of the family's ability to pay. You also want to minimize the "retail" price of the school your student chooses. Your goal is to reduce your Expected Family Contribution. This is not only for average or below-average-income families. These strategies are available too and work for, high-income families as well.
Once you have determined how much your family will need to contribute, how will you pay for it? Have you saved it? Will you need to take out loans? If so, which kind? Do you know how much money is allowed to be lent through federal assistance programs? Will your student work during college?
Higher education can cost families tens to hundreds of thousands of dollars. It can be the second most expensive purchase next to the family home. Minimizing the expense makes financial sense. It can be accomplished for most families in most cases. It may make sense to seek out a professional who specializes in this niche market. Making choices in this area will certainly have an impact on your lifestyle and your retirement. It would be unwise to pass up strategies that would minimize that impact.