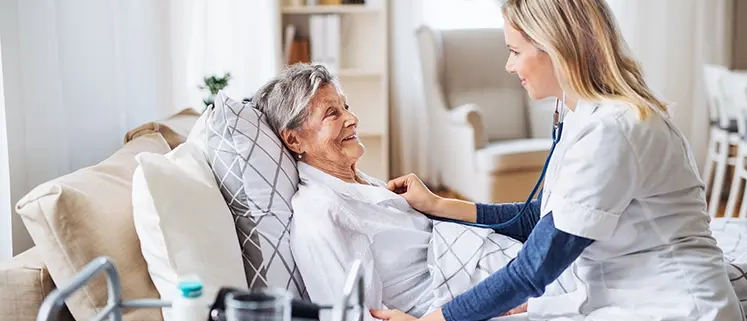 Why You Need A Plan For Long-Term Care
Costs and the need for long-term care are rising.
According to the US Department of Health and Human Services, by 2030, it is estimated that about 14.4 million Americans will require some form of long-term care service. The average cost of a nursing home stay can range from $7500 to $10,000 per month, while in-home care can cost anywhere from $20 an hour for non-skilled care to $100 or more for specialized services. These high prices and increasing longevity make the perfect storm for a financial catastrophe.
Have you planned for the costs of long-term care?
Most of us will need long-term care sooner or later. Whether it's due to illness, injury, or simply the natural aging process, at some point, most of us will require assistance with the basic activities of daily life. And while there are many options for long-term care – from in-home care to nursing homes – the costs can be astronomical. The good news is that through careful planning you can avoid nasty surprises down the road.
How can you prepare for future long-term care needs?
Long-term care insurance is a long-term planning solution that can help prepare for the potential costs of long-term care. It provides financial protection in the form of cash benefits to cover long-term care expenses, such as home health care, assisted living and nursing home services. By investing in long-term care insurance, individuals can rest assured knowing they are protected against the rising cost of long-term care and can maintain their quality of life while aging.
Policyholders choose their own level of coverage when selecting long-term care insurance options. Premiums are based on factors like age, health condition, policy type, and riders added to the policy. The right long-term care insurance plan gives people peace of mind knowing they have a reliable long-term care plan, allowing them to live more comfortably and confidently in their golden years.
If you're considering long-term care insurance as part of your long-term planning, be sure to research all the options available, find the right coverage level for you, and make sure you understand how long-term care insurance works before making a commitment. Taking these steps can help ensure that long-term care insurance is the best solution for you and your long-term financial needs.
To sum it up.
Long-term care can help you to stay in control of your life and remain independent. By planning ahead, you can make sure that you have the right support when you need it and that your wishes are respected. You may be able to access financial assistance or services such as home care, residential care, respite care or other forms of support that can help keep you healthy and independent in the long term. It's important to create a plan tailored to your individual needs, so speak to a trusted financial professional about the options available for managing your long-term care. With the right plan in place, you can retain your dignity and enjoy life for years to come.
Many people have learned about the power of using the Safe Money approach to reduce volatility. Our Safe Money Guide is in its 20th edition and is available for free.  
It is an Instant Download.  Here is a link to download our guide: