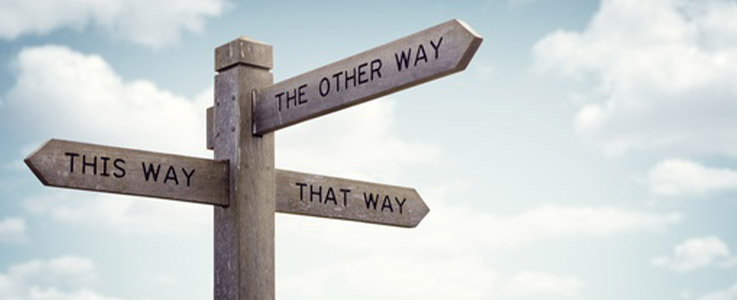 Someone once said that to know where you're going, you must know where you are NOW.
That will change as often as circumstances change. What sorts of changes? Well, the death of a spouse is indeed a life-changing change that affects everything. Deaths of trustees/executors are important to consider. The housing crisis a few years back was life-changing for many people. Energy costs, often variable, can be life-changing. Certainly, the constant volatility of the stock market combined with extremely low-interest rates for savers can contribute to a life-changing event. Consumer debt and college loan debts have an enormous impact on many people's lives.
And yet, prices on essential life items such as food and health care costs continue to rise.
Has your financial picture changed? Stock Market losses? Will your money last at least if you do? If you died today would your spouse have adequate monies to maintain your current standard of living? If you are still in the stock market, do you know what exactly what you are invested in? Do you even know what sector of our economy your investments are in?
How about risk? Do you understand the amount of risk? Do you understand your financial statements? Are you aware of risk levels in bonds and bank products?  The answer to these questions is: you SHOULD.
There's an old saying: "Never risk more than you're comfortable LOSING". Once retired, it's too late in the game to make a mistake simply because you don't have time to recover.
We do a risk assessment and offer only safe money solutions. Is it time to take a serious look at your risk levels and see if an allocation leaning more toward safety and security might be in order?
All retirement experts are stating that income is the single most critical issue facing retirees now and for the next 25 years and beyond. It is not how much money you have; it is how much income is available monthly.  Income that has limitations in periods might not be the right type of income.
The reasons are apparent: rising prices, fixed income, and living longer than planned. Medical costs, prescription costs, gas, and food prices leading the way. Is your pension adequate?  You can create a 2nd Pension, a pension provided by annuity products.
Gloom & Doom? Fortunately, there are options, options that can remove stress and worry about living too long, and options that live as long as you do.