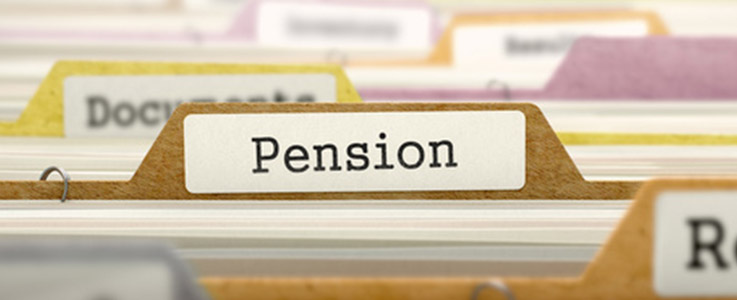 What You Should Consider If You Have A Private Pension
"Only a handful of private companies still provide pensions. Some of those companies now offer pension buyouts. If you are one of the ones fortunate enough to have a private pension and are offered a buyout, be sure to carefully consider every possible outcome. "- Paul Hubbard
21st Century retirement probably looks quite different than what your parents or grandparent may have experienced. In 2022, people will be living much longer than they did in the 1950s or '60s, and they may find themselves spending more years without getting a paycheck. Most pre-retirees and retirees now realize they must have reliable, predictable income sources to have any hope of maintaining their current lifestyles when they stop working.
For many people planning on retiring in five to seven years, the traditional "three-legged stool" of retirement- pensions, Social Security, and savings- has become a less than ideal choice. One of the legs, pensions, is already lost to most people as companies attempt to shed their pension liabilities and move employees to defined contribution plans.
However, if you are the rare person who has a private pension, you could find yourself in a unique situation. Many companies that still maintain their pension plans offer buyouts to their employees. As costs for administering these plans have increased, buyouts are now part of a more significant trend that includes freezing or severely modifying pension benefits.
Companies such as General Electric, ATT&T, Honda, and Boeing have altered or frozen their pension plans. Given the sluggish economy, it appears that even pensions that once seemed a sure thing may not materialize.
If you get a pension buyout offer, your first thought may be to take the money and run. That's understandable, especially in times of economic turmoil. However, deciding whether or not to accept a buyout is a critical decision that hinges on your unique financial circumstances, your particular plan benefits, and the confidence that your pension will not undergo any significant changes.  A lump-sum buyout does give you more control over your savings and a measure of liquidity you don't have with monthly payouts. Still, if you receive a lump sum offer, it would be wise to consult a financial advisor before you accept that offer. A qualified retirement income advisor can run a hypothetical to determine if you will earn enough on other investments to make taking a lump sum viable. You will need to compare the income you may get from the lump sum cash value against lifetime income options offered by your pension.
You should understand that any pension buyout offer probably won't be enough to replace the lifetime income promise of the pension, adding to a potential cash flow issue when you stop working. Losing even a little of your retirement savings is a risk that makes some people uncomfortable. Lump-sum settlements only make good financial sense if you at least break even.
This potential for cashing out and having cash-flow issues la is one reason you'll probably need to have some alternative cash-flowing investment or stock market exposure. If risk makes you nervous, you might consider taking at least a portion of your income and putting it into an annuity product. That way, you will have at least one guaranteed, predictable income stream when you no longer work.
If you are thinking about accepting a lump sum offer for your pension, you may also want to ask your advisor about constructing a plan that allows you to leave a legacy to your loved ones, such as joint-life or period certain options.
Summing it up: There are no "do-overs" for retirement planning. Your pension decisions will impact you for the rest of your life. That's why it's so critical to sit down with a competent advisor before changing anything in your retirement blueprint.