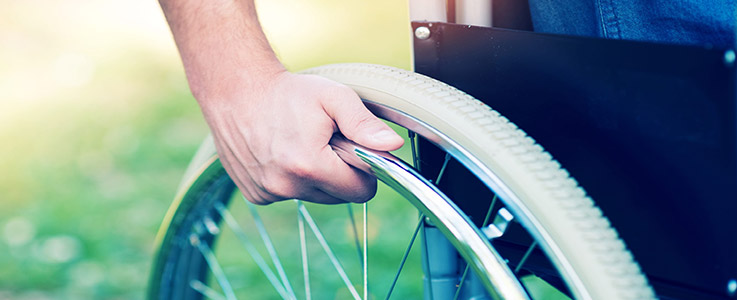 What Should You Do If You Become Disabled Before You Retire?
"If you're disabled before you reach retirement age, should you retire early or apply for Social Security disability (SSDI)? – Norm Garner
According to recent government reports, three out of four Americans over age 65 have life-impacting medical conditions. These include high blood pressure, obesity, arthritis, and other chronic afflictions, which often cause disabilities.
Legally speaking, disability is the inability to perform your usual daily activities due to medically determined impairments. To be classified as a disability, such impairment must typically last continuously for at least twelve months or is expected to be fatal.
What happens if you become disabled before you retire?
If you experience disability at or near retirement age, you might want to retire before your "full retirement age," or FRA. As of 2022, Americans may apply for early retirement as soon as age 62. You should understand that doing so means you are eligible for only around 70% or so of your monthly benefit amount
Often disabled seniors decide to retire early and are unaware of other choices. For example, Social Security offers a form of disability insurance (SSDI) that may be more beneficial for certain disabled retirees, although it's often frustrating to initiate.
If you are 62 when your disability begins, Social Security Disability Benefit (SSDI)payments could be higher than those of early retirement. Before reaching FRA, any disability benefit automatically converts to a retirement benefit. It's usually a time-consuming, red-tape-laden process to qualify for SSDI, although selecting this option could earn you thousands of dollars more in income.
Disabled retirees who qualify for SSDI receive 100% of the monthly benefit. Even when it switches to regular Social Security payments at full retirement age, this amount continues.
What are some issues with SSDI?
Most of the problems with applying for SSDI center around its notoriously time-consuming process. SSDI has numerous rules, regulations, requirements, and deadlines.
If you choose SSDI, you must understand that bureaucratic hurdles and hassles will be part of the process. You'll need to document everything carefully. Even with diligent organization, your initial application for SSDI can still be denied. If you decide to open an SSDI claim, you'll need a good deal of patience. Once you prove your diagnosis and the severity of your condition, providing documentation for any limitations created by your disability, you can generally get benefits. In some cases, disabled people discover that having an advocate or attorney working with them makes the filing process more manageable.
Look for experts immediately.
As soon as you are disabled, you should call your current financial advisor and find a disability expert to map out your strategy. Your advisor reviews your current financial situation to determine the impact of your disability on your savings. You and your advisor need to understand both the early retirement and SSDI options and the implications of both. There is also a way to apply for BOTH SSDI and early retirement. Your advisor may recommend this option, especially since disability claims can take months, sometimes years, to process.
Conclusion: Unfortunately, becoming disabled close to or during retirement is common. However, disability before retirement doesn't necessarily have to be devastating. While you are still healthy, design a contingency plan so you'll know what to do if you become disabled. Creating a plan now and assembling a team of experts will help you deal with an unexpected disability and avoid making decisions under duress.