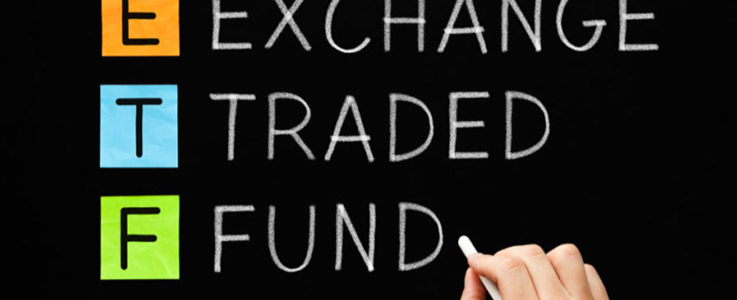 What are exchange-traded funds, and how are they different than mutual funds?
"Exchange-traded funds (ETFs) and mutual funds are similar in many ways. How can you know which one is best for achieving your financial goals?- Anthony de Santis
As its' name suggests, an exchange-traded fund, or ETF, is a bundle of securities traded on an exchange, similar to stocks. Investment groups create ETFs using stocks and other investments, such as currencies, commodities, and bonds.
The creators of an ETF decide if the securities it contains are US only or if it will include international investments. They also decide whether their ETF will follow a particular sector or connect to an index. Creating an exchange-traded fund means purchasing all the underlying securities and bundling them into an ETF structure. Redeeming an ETF involves unbundling the fund to its individual securities. ETFs, like stocks, can be sold short and might allow for arbitrage since they are being continually priced in the market.
The unique ETF creation/redemption process also means that an ETF's manager only needs to buy or sell the underlying securities during a portfolio rebalance.
ETFs are taxed in the same manner as their underlying assets. For example, if an ETF has stock holdings, it is taxed the same way the sale of those stocks would be taxed. If you hold your ETF for more than one year, you are subject to capital gains tax. If you have had the ETF for less than a year, the profits you make count as ordinary income. An exception to this is if you own a precious metals ETF. If that ETF has actual precious metals as its underlying asset, it is classified as a "collectible" and taxed at a maximum 28% rate.
Mutual funds
Operated by professional money managers, a mutual fund consists of a pool of money collected from multiple investors and invested in stocks, money market instruments, bonds, or other assets. A mutual fund's manager allocates the fund's assets, attempting to produce income for the investors. A mutual fund portfolio is managed to achieve the investment goals stated in its prospectus. Mutual funds gained popularity over the years because they allow individual investors to access professionally managed securities portfolios. Every shareholder of a mutual fund participates proportionally in the fund's gains or losses.
While mutual funds and ETFs share several similarities, you should be aware of some notable differences.
One of the most significant distinctions between ETFs and mutual funds is that ETFs are bought and sold just like stocks.
On the other hand, you can only purchase a mutual fund at the end of the trading day.
An actively managed mutual fund usually has higher fees and expense ratios than ETFs. These higher costs are due to the higher operating costs associated with active management.
The entry barrier for ETFs is typically much less than for a mutual fund. You can often enter an ETF for as little as the price of one share.
ETFs offer short selling and the potential for arbitrage for traders and speculative investors.
The process of creating and redeeming mutual fund shares may trigger capital gains taxes for all the fund's shareholders. This is less likely for ETF investors who are not trading shares.
In rare instances, an ETF shareholder may still have to pay capital gains if there is a drastic portfolio rebalance, one-time large transaction, or other unanticipated circumstances.
Summing it Up: The most significant difference between a mutual fund and an ETF is that ETFs have "intra-day" liquidity. If you enjoy stock trades, then an ETF may be the better choice. Mutual funds and ETFs also differ in their tax efficiency, sales charges, and other expenses.
Generally, getting started in an ETF requires a lower initial investment than a mutual fund, which can be a plus for those just getting started with their retirement plans. Both exchange-traded funds and mutual funds offer you a chance to diversify by incorporating a variety of securities into one basket that is easy to purchase. Whatever you choose, always speak to a qualified expert who can help you determine which of these options best meets your individual goals.