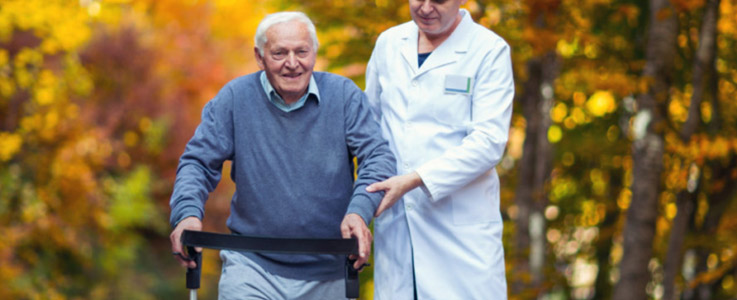 These Annuities Can Give You A Little Extra TLC
Planning for annual expenses is only part of what it takes to create a more prosperous and happy post-career life.
It's also crucial to consider the costs associated with age-related loss of independence. Chronic illnesses, accidents, and injuries can happen throughout a person's lifetime. These occurrences are especially impactful in the later years and often require the services of a skilled nursing facility.
The Centers for Medicare and Medicaid Services says there is a greater than 50% chance that you or your significant other will need long-term care at some point during retirement. A not-so-insignificant 10% of those confined in such a facility will wind up staying over five years. https://www.usa.gov/federal-agencies/centers-for-medicare-and-medicaid-services
Depending on where you live in the United States and what type of care is required, nursing home costs range from $140 to over $700 per day, with the national average coming in around $235. At this price, even a short stay of two months could wreak havoc on your well-laid retirement plans.
If you or your spouse had to stay for a year, you could quickly rack up $100,000 or more in costs. That's why planning for the possibility of needing long-term care is essential to having a stable life after your work checks stop coming in.  In the past, there were only a handful of ways to pay for long-term care. You either had to pay out of pocket or have a long-term care policy in place.
Unfortunately, few people can save the cash required to pay for six months of care, much less 1-5 years. The other option was a traditional long-term care policy. These policies are expensive and often have limited coverage. According to the industry trade group, the American Association for Long-Term Care Insurance, a reasonably healthy married couple in their 60's will pay an average of $3,490 per year for a policy with around $328,000 in coverage. These premiums tend to increase every year, sometimes by as much as 9%.  http://www.aaltci.org/
With only these options available, many people felt compelled to ignore the need for LTC and hope for the best when they retired. However, thanks to innovations in the annuity industry, a third option has emerged in the past few years.  This option adds a "rider" to an annuity that provides future payments based on your initial lump-sum investment.
The LTC rider offers additional financial protection should you need long-term care. Typically, this rider will double the (income not value) of your annuity if you need long-term care. It is triggered when a person cannot do at least two of the six activities of daily living (ADLs). ADLs are recognized as: toileting (getting on and off the toilet), getting from place to place or in and out of a wheelchair, eating, continence, bathing, and dressing.
Long-term care annuities can be the right solution for those who have certain chronic illnesses or other pre-existing medical conditions. Underwriting requirements for these products are much less stringent than for regular long-term care insurance. Also, it is often easier for older people to purchase these products. People who have a hard time qualifying for regular long-term care insurance might be great candidates for long-term care annuity.
Some annuities offer additional flexibility in terms of how the annuitant can use their LTC payouts. For example, LTC annuities do not require a person to be confined to a skilled nursing facility (and a few) offer a home care option. Some will even allow you to pay a family member to assist you. With the advent of a solution for long-term care, the annuity industry has once again proven itself a leader in helping seniors safely grow, protect, and preserve their wealth in retirement.
There are many options to help you plan for the day when you need a little extra "TLC."
If you or a loved one is considering options for long-term care, you should consult an annuity professional.