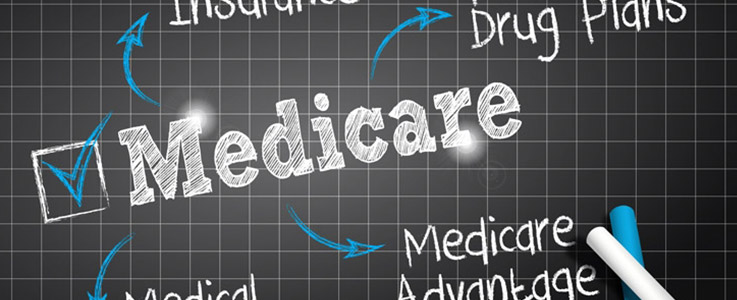 As we age, healthcare becomes an increasingly important part of our lives. For many seniors, Medicare is a vital source of coverage. However, it's essential to understand that Medicare does not cover everything. While you may not have to pay premiums for hospitalization coverage, you will still need to purchase a Medicare Advantage or Medigap plan to cover care costs outside of standard Medicare benefits. You will also be responsible for copayments for services rendered. Some services, like long-term care, are not covered at all. In other words, while Medicare provides some financial protection against the high cost of healthcare, it is not a free ride. If you're approaching retirement age, be sure to factor in the price of a comprehensive health insurance plan when budgeting for your golden years.
Filling in the blanks with comprehensive health insurance.
The best way to prepare for a healthy retirement is by determining what type of health insurance coverage you need. Will you need coverage for hospitalization? Out-of-pocket costs like copayments and deductibles? Or both? Then research the cost of different health insurance plans that offer the coverage you need. Be sure to compare premiums, copayments, and deductibles before deciding. Once you have selected a plan, calculate the monthly cost of the premium and factor it into your budget. If you anticipate needing care beyond what is covered by your health insurance plan, make sure to set aside money each month to cover those costs as well. This can help prevent financial strain if unexpected medical bills arise. Lastly, review your budget periodically to ensure you are still on track to meet your retirement health insurance costs. Adjustments may need to be made if your coverage needs change or your premiums increase.
Medigap vs. Medicare Advantage
One crucial fact about Medicare that seniors should be aware of is the coverage gaps in the program. These gaps, also known as the donut hole, can leave seniors responsible for many healthcare costs. The good news is that there are ways to minimize or avoid the impact of the donut hole.
If you're over 65 (or will be soon), it's essential to understand the difference between "Medigap" and "Medicare Advantage" insurance plans. Medigap is a type of supplemental insurance that may cover out-of-pocket costs not covered by Medicare, such as deductibles and copayments. Medicare Advantage is a type of managed care plan offered by private insurance companies. These plans generally have lower premiums than Medigap plans, but they also typically have more limited coverage. So which type of plan is right for you? That depends on several factors, including your budget and your health needs. A Medicare Advantage plan might be a good option if you're healthy and on a tight budget. A Medigap plan might be a better choice if you have chronic health problems and can afford to pay more for your coverage. Talk to a licensed insurance agent to get more information about your options.