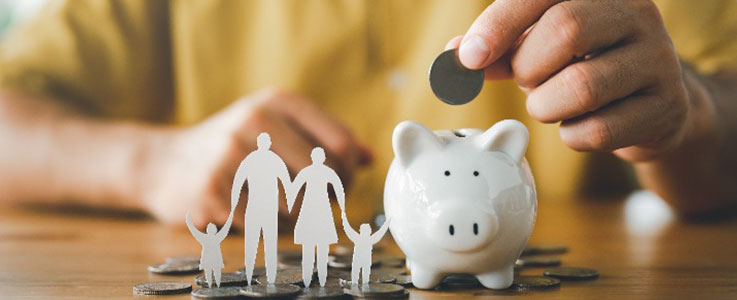 The Best Time To Start Thinking About Retirement Income Is YEARS Before You Actually Retire!
Maintaining a pre-retirement lifestyle in retirement is now the top concern of Americans participating in defined contribution plans, such as 401ks and IRAs. According to some surveys, nearly half of respondents are nervous about potential declines in their standard of living. A majority of those who say they are concerned have no other earnings outside their qualified plans. – Joe Zimmermann
For better or worse, the pandemic is having a quantifiable impact on the way pre-retirees think about retirement. Many of the challenges current retirees face, such as inflation, market risk, and maintaining some version of their pre-retirement lifestyles, are now increasingly contemplated by those still in the workforce.
It's evident that while saving for retirement is critical, it's also important to start thinking about retirement earlier than ever. Many employers, for various reasons, do not provide the education, tools, and training their workers need to make more informed retirement decisions. Failing to save enough money to retire often results from a lack of access to retirement tools and limited financial literacy. As a result, many people approach the time when they will no longer have a paycheck with apprehension and dread, even when they have money in defined contribution plans.
Are lifetime income solutions the answer?
More and more Americans, especially those recently retired, have begun to understand that income becomes the most important thing when you don't work anymore. The techniques and products that helped you navigate your way to the top of the retirement mountain are not the same as the ones that will help you safely down. While your current advisor may be exceptional at the first phase of your financial plan, they may not be as adept at assisting you in correctly spending down your savings.
This means you have a higher probability of running out of cash before dying.
Turning savings into reliable, predictable income is one way to avoid having to downgrade your lifestyle in retirement. In addition to pensions (if you're fortunate enough to have one) and Social Security payments, annuities are an exceptional method of creating a stream of tax-advantaged income that you cannot outlive and which isn't subject to the market's ups and downs.
An annuity is a risk-transference contract made with an insurance company that combines aspects of life insurance and some elements of investing. Modern annuity products come in wide varieties and customization options, giving you lots of flexibility. In most instances, you'll use after-tax dollars when buying an annuity, so you won't owe taxes on the principle when you receive payouts.
Depending on the type of annuity, you could also have additional options, such as passing on the remainder of an annuity to a loved one when you die or incorporating long-term care coverage.
Summing it up:
You are never too young to start discovering how to offset potential threats to your retirement goals. Learning more about annuities is one way to be sure you have the income you need when you can't work anymore. Talk to a trusted financial professional today and discover how an annuity may help you maintain a stable and enjoyable retirement.
Many people have learned about the power of using the Safe Money approach to reduce volatility. Our Safe Money Guide is in its 20th edition and is available for free.  
It is an Instant Download.  Here is a link to download our guide: