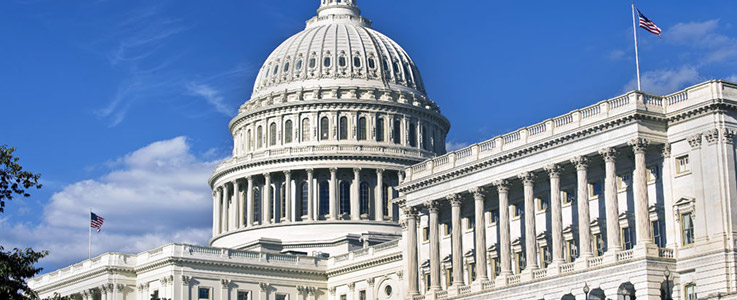 Six Reasons Federal Employees Might Choose Private Insurance Over FEGLI
"If you are a government employee participating in the Federal Employees' Life Insurance program, you should plan to know you have other options."-Angie Politarhos.
If you're a government employee, you know that FEGLI, an acronym for Federal Employees' Group Life Insurance, is a life insurance program offered to government workers. FEGLI is, in fact, the most extensive group life insurance program in the country, established nearly seventy years ago to provide group life for federal employees, retirees, and their family members.
FEGLI consists of four different components. The government subsidizes basic coverage, and employees are responsible for two-thirds of the premium. The government picks up the other third.  Feds pay 100% for all optional coverages.
FEGLI policies are term life insurance, meaning they don't build cash value or earn interest. Automatically provided, unless an employee chooses to opt-out, FEGLI may be an excellent option for those considered "high risk" due to pre-existing conditions.
FEGLI's optional coverages, which are paid for entirely by the employee, include:
Option A. Option A lets an employee buy $10,000 in additional insurance coverage. Premiums for Option A increase every five years as the insured ages into higher premium brackets. These charges are applied bi-weekly rather than monthly and can become pricey when an employee hits age 50. Option A premiums are considerably higher than those in the private insurance marketplace.
Option B allows employees to buy up to five times the amount of basic coverage. Again, employees pay 100% of the cost, and the insurance has no cash value. As in the case of Option A, the cost of coverage increases every year, starting at age 35.
Option C – The FEGLI Option C allows federal employees enrolled in the program to purchase term insurance for a spouse or dependent children. As with options A and B, rates for C creep upward starting at age 50 and spike dramatically at age 60.
FEGLI may be the right choice for many feds, especially when they are younger and rates are low. However, like most insurance programs, FEGLI has both benefits and limitations.
FEGLI program cons include:
Increased premiums, especially after age 50. As mentioned, monthly FEGLI costs do not stay the same. A plan that has cheap premiums when you are younger might become painfully expensive as you get older. Even worse, you will pay more for less coverage.
Decreased coverage for retirees. FEGLI does allow you to keep your policy after retiring, but coverage for all types decreases when you retire. The only potential upside to this is that if you retire at age 65, your payments for this reduced coverage end.
No cash value component. When you pay into a FEGLI plan, you are essentially "renting" your life insurance. That means that whatever you spend for FEGLI is gone forever since there is no cash value insurance. If you like the idea of "permanent" life insurance, you cannot get it through FEGLI.
You can't take it with you. If you leave government service before you retire, you can't take your FEGLI insurance coverage with you.
You don't have many customization options. Even if you want to stick with term life insurance, private marketplace term offers more customization options. For example, you can turbocharge many term policies with riders to give you enhanced living benefits that address all facets of your life. FEGLI does not offer the same kind of flexibility.
Lower coverage limits. FEGLI policies max out at five times your annual salary. Many financial advisors recommend purchasing 7-10 times your salary in insurance, especially if you are years away from retiring.
Summing it up: Just because you were automatically enrolled in the FEGLI program does not mean that it is perfect for your unique circumstances. Often, the private marketplace will give you more efficiency, better rates, and increased flexibility. You have many options for insurance and should explore them all before choosing FEGLI or any other insurance coverage. Ask your federal benefits specialist for assistance in making the right life insurance decisions.