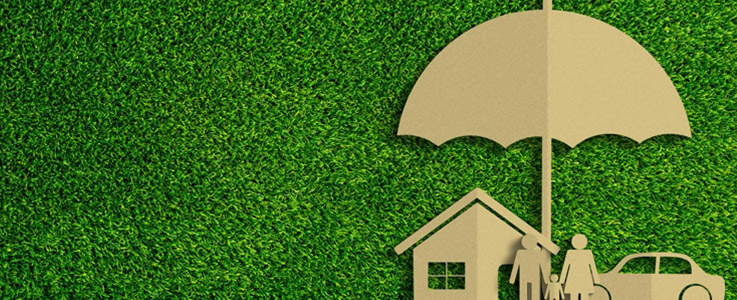 Should Your Insurance Expert Be A Chartered Life Underwriter (CLU)?
"In financial services, as in many industries, there is a plethora of licenses and designations. Which of these is best when you're choosing a retirement and income specialist?"- Dave Barr
Designations, licenses, and certifications are often some of the most confusing aspects of selecting a retirement advisor. Suppose you are looking for the ideal expert to assist you in turning what you've saved into income. In that case, you may be interested in one particular designation, the "CLU," or Chartered Life Underwriter. My clients and prospective clients often recognize those letters but are unclear how my being a CLU brings value to our relationship.
What is a CLU, anyway? Issued by the American College, a private educational institution, the CLU is one of the oldest and most respected professional designations in the insurance industry.
An insurance advisor seeking to become a CLU undergoes a rigorous curriculum, giving them in-depth knowledge of life insurance underwriting, laws, and risk management. CLU training also gives insurance professionals the necessary education to assist clients with estate planning and life insurance for business owners.
The CLU curriculum has evolved over the years to meet industry needs. A chartered life underwriter in 2022 has typically completed five required courses, including classes on life insurance law, fundamentals of insurance planning, business owners and professionals planning, estate planning, and individual life insurance. There is also a requirement that CLU candidates select and complete three elective courses ranging from retirement planning to income taxation and group benefits.
Should you choose an insurance professional who is a CLU?
Unlike some other designations, the CLU is more than a marketing device. CLUs typically provide their clients with greater clarity regarding their financial goals, legacy planning, and how to avoid paying too much tax. Financial services professionals choose to become chartered life underwriters because they want to help their clients grow and protect their wealth through effective estate planning, tax mitigation, and wealth transfer solutions.
While you may be someone with a seemingly simple money situation, meeting with a CLU could uncover complex issues related to life insurance, legacy planning, or taxes of which you may be unaware. Unlike most insurance advisors without this training, CLUs are generally better equipped to deal with some of the complicated and nuanced issues one might encounter in retirement planning.
Summing it up: There are numerous professional designations and licenses in financial services. Of these, the Chartered Life Underwriter is one of the most trusted and respected. Agents who have invested in themselves and gotten their CLU are usually more professional, thorough, and better-equipped in business life insurance and legacy planning. When choosing the best advisor for the spend-down phase of your financial life, finding a CLU might be an excellent place to start. If you'd like to discover more about the CLU program, check out the American College's website at https://www.theamericancollege.edu/designations-degrees/CLU.