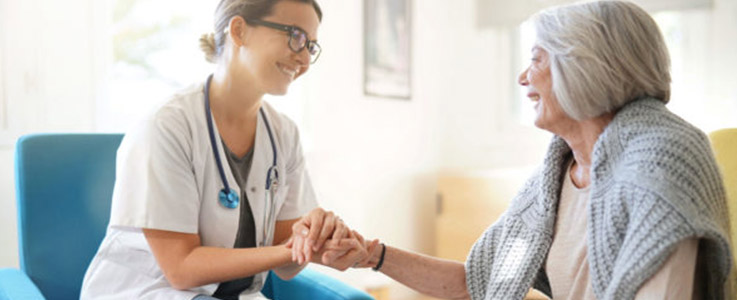 Should Federal Employees Take Advantage Of The FLTCIP?
"Seven out of ten American adults over the age of 65 will need some form of long-term care during their lifetimes. If you're a federal employee, you may want to look into the FLTCIP." Joe Runza
Many government pre-retirees don't realize that, with rare exceptions, neither traditional health insurance nor Medicare provides LTC coverage. This gap exposes your retirement savings to a genuine risk of being depleted should you require long-term care. Depending on the state in which you live and the type of care needed, some skilled nursing facilities can cost over $10,000 per month! For most federal employees, paying for long-term care would create a daunting financial burden.
Long-term care (LTC) insurance can help offset care costs for you or a loved one. Unfortunately, however, there is no one perfect plan for everyone. Premiums vary widely and are based on various factors such as age, health, and pre-existing conditions, and the customization options you select. Discovering the ideal policy for your situation takes a certain amount of thoughtful research and understanding of what LTC insurance does and does not cover.
If you are a federal employee, you may be wondering if the latest version of the Federal Long-Term Care Insurance Program (FLTCIP) will meet your needs. In some instances, FLTCIP will be a good option, especially for women, who pay significantly higher LTC insurance premiums. Also, FLTCIP recently added a small death benefit payout if you buy the insurance but don't use it.
Federal employees, U.S. Postal Service employees and annuitants, and their qualified family members can apply for FLTCIP. Retired Army National Guard and uniformed Service members may apply at any time but are subject to full underwriting. It's critical to remember that you must apply for FLTCIP rather than enroll, unlike other federal benefits. That's due to the LTC underwriting requirements that usually don't apply to other government-sponsored insurance plans.
If you didn't start the FLTCIP when you first went to work with the government, you can still apply but are subject to more rigorous, "full" underwriting. Retired feds and eligible family members are almost always required to undergo full underwriting.
If approved, pre-existing conditions are accepted, and the standard insurance product is offered. If you don't pass underwriting, you will have a chance to purchase non-standard insurance, which can be costly and limited in coverage. Many feds who fail to pass underwriting opt to select other products that provide long-term care options. Even federal employees who pass FLTCIP underwriting and successfully apply may want to shore up their coverage with, for example, a long-term care annuity. It's crucial to remember that because your agency does not subsidize FLTCIP, you won't get the discounts typically offered to those in excellent health. If you are healthy, you might consider other LTC options, such as "shared care" policies, life insurance, or annuities with LTC riders.
Summing it up:
If you are like most government employees, you or a spouse or other loved one will need at least some long-term care in the future. The older you get, the more this is true. While you are still working and healthy is the perfect time to get with your federal benefits advisor to discuss long-term care planning and whether FLTCIP makes sense in your circumstances. Ask your advisor to explain precisely how the program works. You should also take into account how a family member might also benefit from LTC insurance. The FLTCIP website has a handy LTC planning tool on their website. Go to https://www.ltcfeds.com/planning-tools