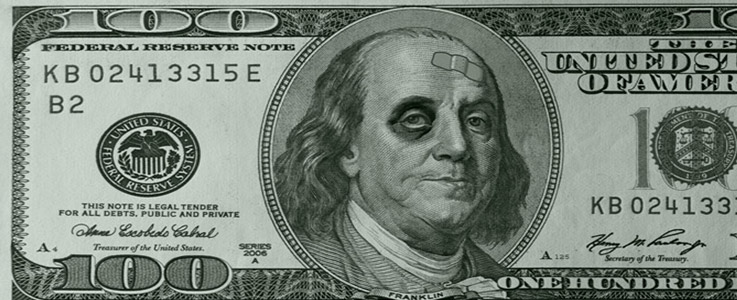 5 Things You Should Be Doing To Shore Up Your Retirement Against A Recession
Everyone's retirement plan is different, but one common goal is to have enough to live comfortably after you stop working. However, a recession could erode retirement savings and undermine a person's retirement plan. During a recession, stock prices may become very volatile, leading to losses in a 401(k) or other retirement accounts. Also, job losses and pay cuts are common, making it difficult to save for retirement. There is also the likelihood that inflation could eat away at the value of your savings, leaving you with less purchasing power in retirement. While a recession can be brutal for everyone, it may be incredibly challenging for those nearing retirement age.
As the country continues grappling with the economic fallout of the Covid-19 pandemic, many Americans are worried about their retirement savings. A recession could majorly impact your financial security, whether you are already retired or closing in on retirement. Although there's no way to protect your retirement from a recession completely, there are steps you may want to take to minimize the damage.
Review your expenses and adjust your budget. 
As the economy contracts, many individuals and businesses may need to review their budgets and expenses. This may mean cutting back on discretionary items such as travel or entertainment for some. For others, it may mean making more significant changes, such as downsizing their home or selling off assets. Either way, the goal is to reduce expenses and increase savings to weather the economic downturn.
Maintain a diversified portfolio. 
One way to achieve this diversification is to include a mix of stocks, bonds, and annuities in your portfolio. Including all three asset classes in your portfolio can help mitigate risk while achieving your financial goals.
Invest in assets that are recession-proof.
Fixed interest rate annuities can help provide stability by providing a guaranteed yield, which is not tied to any market performance. Allocating fixed annuities can provide peace of mind for those still working, knowing they have reduced overall market risk.
Create an emergency fund. 
One of the smartest things you can do is create an emergency fund. This is a safe place to store money that you can use in case of an unexpected expense, such as a job loss, a major repair, or a medical emergency. Having an emergency fund can help you avoid going into debt or using high-interest credit products when you have a financial setback.
Ideally, your emergency fund should equal three to six months of living expenses. If this seems like too much to save, start with a smaller goal and gradually build up your savings over time. The important thing is to get started and have a plan in place for when life doesn't go according to plan.
Make a plan.
Above all, having a plan can ease much of the stress of an economic downturn. Speak with a trusted financial professional today and learn how they can help you recession-proof your retirement.