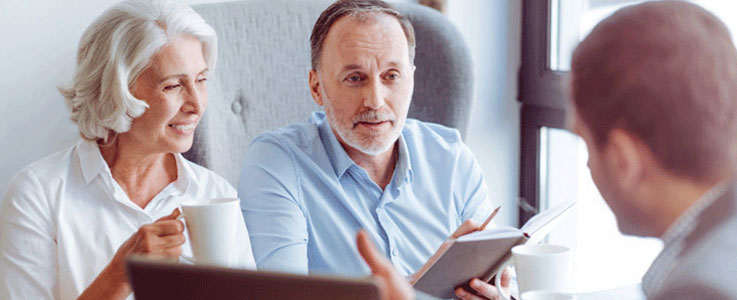 Retirement vs. Financial Planning
What is the difference between retirement planning and financial planning?
Retirement and financial planning are terms often used interchangeably, but they refer to two types of planning. The focus of retirement planning is saving enough money to cover expenses during retirement. In contrast, financial planning is a broader term that covers everything from retirement savings to investing in stocks and bonds. Both types of planning are essential, but they require different approaches. Retirement planning typically involves putting aside a specific amount of money each month. In contrast, financial planning may apply more complex strategies, such as investing in risky assets to achieve greater returns. As a result, knowing the difference between retirement and financial planning is essential before making any decisions about your future.
How can you start retirement planning?
It's never too early to begin planning your retirement! The earlier you start, the more time you'll have to save. But where do you even start?
First, take a look at your current financial situation. How much debt do you have? What are your monthly expenses? Do you have any retirement savings? You can begin setting goals as soon as you have a clear picture of your finances.
Next, speaking with a retirement planning specialist can help you understand how much money you'll need to squirrel away to retire comfortably. They can also help you create a personalized retirement plan considering your unique circumstances.
Last, remember to stay disciplined with your retirement savings. It can be tempting to withdraw money for a new car or a larger house, but if you want a comfortable retirement, it's essential to stick to your plan. With a little effort and discipline, you can make your retirement dreams a reality!
How can you start financial planning?
Financial planning is all about figuring out how to make your money work for you. It involves goal-setting, budgeting, and investment strategies. So how do you get started with financial planning? The first step is to identify your goals. Do you want to buy a house? Save for a rainy day? Retire early? Once you know what you're aiming for, you can start planning to make it happen. And that's where budgeting comes in. Figure out how much money you have coming in each month and how much you're spending. Once you know that, you can make changes to ensure that your spending matches your goals. Finally, once you have a good handle on your budget, you can start thinking about investment strategies.
If you're looking to retire soon or want to start saving for your future, talk to a retirement specialist who can help you develop the best plan for your unique situation.
Many people have learned about the power of using the Safe Money approach to reduce volatility. Our Safe Money Guide is in its 20th edition and is available for free.  
It is an Instant Download.  Here is a link to download our guide: