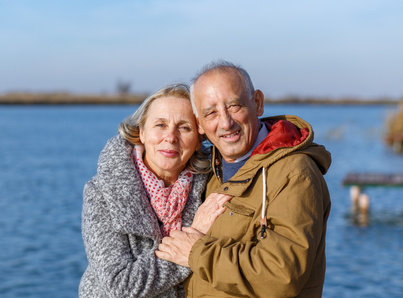 "So Laurabell, how is business? Have you been freeing many people into retirement?"
That was the greeting I received when I met with one of my clients to deliver his contracts.
His statement about freeing people into retirement made me think; that is precisely the business I am in, the freedom business.
You see, when I met this client a few months ago at one of the workshops I put on to educate the public about Social Security and retirement income planning, he didn't think that he could retire when he wanted to, which was right away. He thought he was going to have to work another five years, or at the very best, do consulting work for another 7 – 8 years. The problem is that his wife wasn't in the best of health and the work was starting to wear on him. This couple wanted to retire and enjoy their retirement while they had the best of their health.
He showed me his income analysis, and I could see the problem right away; he was intelligent and realistic to know that at some point, the market will go down and take a portion of his hard-earned retirement account with it. But, want he didn't know was there is another choice. I showed him, how by taking a portion of his 401k and placing it in laddered Fixed Income Annuities, he could, in fact, retire when he wanted to.
I took his income analysis, so I had the correct outflow expectations, factored in inflation and placed into bucket one money that he would use for the 1st five years of retirement, then I placed money into the second bucket and third bucket. The buckets were two separate Fixed Index Annuities which would be triggered in the 6th year and the 11th year. Lastly, I placed into a 4th bucket – the "what if" bucket, this bucket is money they don't expect to use, by wanted to have access to it in case they wanted to go on more vacations then what was in their travel budget, an emergency, or if never touched would be left to their heirs. The vehicle used here was another Fixed Income Annuity, but one that specializes in healthy accumulation while still giving 100% protection against market risk.
To do this kind of planning takes getting to know the client; what their dreams, goals, and fears are, and it takes time to research to find the right annuity, because each annuity has its specialty, and put together the right plan for that client. Each plan is different, as is each client.
When I showed my client the plan and explained how buckets 2, 3, and four would enjoy a nice rate of return. Plus the account is 100% protected against market risk and that he could retire at the end of the year like he had hoped the smile on his face and the look of relief on his wife's face told me that I had done my job and gave them the freedom of retirement.