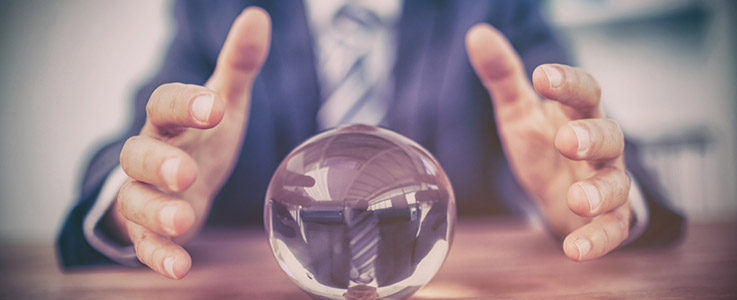 The market is overvalued, a correction is overdue, we need a crystal ball.
I'm not. Heck, I've said it hundreds of times already on my radio show, in my blogs, and in my posts. I've said it hundreds of times when I met with prospective clients.
"I don't have a crystal ball, BUT…..". Fill in the blanks. Take your pick." The market is overvalued". "A correction is long overdue." "What goes up, must come down; it always has come back, it always will."
I said: "Know when to hold 'em, know when to fold 'em." "TAKE some gains now-out of the market-like the major players do," I said a lot of other things, all along the same lines.
Well, what did I say that I just said I wasn't going to say? What? I told you so.
So, what did your financial advisor, your broker say? Did he tell you "everyone is getting rich in the market; don't you miss out?" Did he say that all of our research, our computer models, and our experts say that this is the position to be in?
What position? Flat on your back?
Unless he advised you to position yourself or at least your important money in safety (As I did), then he did you a disservice. But at least he got paid, right?
Guess what? He's STILL getting paid.
And What is he saying now? "The worst is over. Stay the course. Stick to the plan." Maybe. He could be correct. But the only way HE loses is if you go somewhere else and take control of your money away from him.
Why didn't his research, computer models, and experts tell him that a massive correction was coming? Why didn't he tell YOU so that you could shelter some of your money?
You know he's not the only one culpable in all of this. You went through this in 2001/2002, and I guess your broker said it would never happen again. Then, BOOM, you went through it again in 2008, and your broker told you the same thing- it won't happen again. And now this. Fool me once, shame on you. Fool me twice, shame on me. Fool me three times, and it's getting late for you.
Making mistakes and learning lessons are ok. It's the best teacher. Make some New Year's resolutions now for next year. Only gamble (or let anyone else gamble) with 'play money'-money that you don't care about losing!