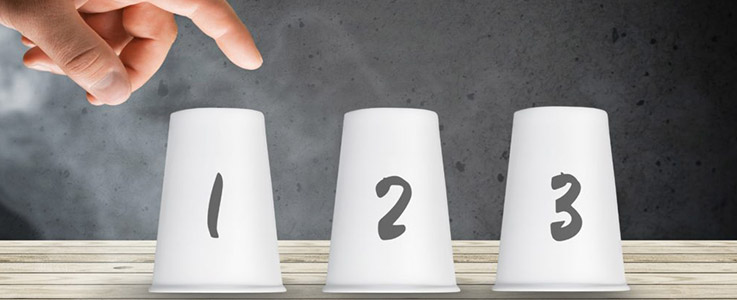 Guesses Or Guarantees? Knowing The Difference Could Save Your Retirement
"Most financial advisors won't tell their clients that their advice is based mostly on educated guesses and seldom on guarantees."- Lawrence Castillo
Sometimes I ask my clients, most of whom are 55+, to imagine what their retirement accounts would look like if they had NEVER exposed their money to market losses.
Usually, they look at me with confusion and a little concern. "Well, my previous financial advisor told me to buy these assets and not worry about market dips. My broker said that the money I lost was "only on paper."
The flippant attitudes of some advisors never cease to astonish and frustrate me. To tell someone who's just lost a pile of cash in a risky investment that it doesn't matter because it's "just a paper loss" is not only arrogant but also untrue. If you've lost money that you need right now, any loss is a devastating event from which you may not have time to recover fully.
You can bet your life that if the opposite happened and the market was on fire, your advisor would be calling you to brag about how much money they made for you. Unbelievable!
So, why do accumulation phase-focused advisors tell their older clients that losing money on the stock market is typical and no big deal? I think it's because they don't want to admit that, even with all the data and technology, modeling, tracking and mapping, timing the market remains an elusive goal, a fool's errand. Even the most educated guesses are still guesses, although advisors tend to present them as facts. They spout guesses disguised as facts because they want to pretend they are trustworthy experts you'll never doubt.
After years in this business, I'll be the first to admit that I have no clue when the next market crash will happen. Sure, there are signs and indicators and moves you can make to help prepare. But no one can be certain exactly when the plunge will happen.
If you are within 5-7 years of retiring and your advisor urges you to expose more of your cash to risk than you feel comfortable doing, it may be time for a second opinion. Since most traditional advisors lack the skills and product knowledge needed for retirement income planning, you should look for someone well-versed in a financial life's "decumulation" phase. These specialized advisors can guide you safely down the mountain and show you how you can create a safe, predictable, guaranteed income that you cannot outlive. Regardless of your feelings about risk, wouldn't you feel more secure having at least one source of reliable income when you stop working? You only have one chance to plan right and create the kind of post-work life you've always wanted. Have a retirement and income planner review your investment matrix to correctly allocate your assets so your retirement savings last your entire life. And, don't believe it when they tell you it's no big deal when you lose money in the market. If you want more ideas about how to protect your principal best, create income for life, solve longevity risk, and leave a legacy for loved ones, reach out to me today.