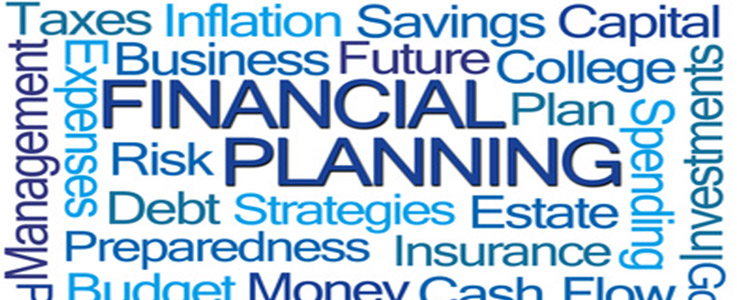 Failure To Plan Can Be Devastating
The Best Practices Used to Create Sustainable Streams of Retirement Income
---
When it comes to entering retirement, failure to plan can have devastating consequences. Most of my clients are looking to develop a plan for paying themselves in retirement. That and so much more is offered at Mayfield Financial & Estate Protection Services, Inc. By professional alliance over the past twenty years, we have developed an unbeatable team of top-notch professionals right here in Tucson, all with extensive experience in their areas of expertise. Let me give you an example of a current case design that we did together.
Earlier this year we had a couple from out of state move back to the State of Arizona to wind up a retirement program and retiring here where they had lived several years before. One of the client's parents lived here; these parents had been my clients for the past fifteen years, and I had taken excellent care of them and had done an excellent job preparing and protecting their estate. Consequently, they heard the radio show and said, "We need to get a hold of Jed Mayfield." This was perfect timing because their ages were 64 and 62, and they were looking to retire about midway through 2017, and they needed a myriad of things done to take care of their estate. So let's see what we did.
The first thing they were interested in, of course, was the income planning for the essentials while they were both alive, and what they would have if one were to pre-decease and left the other with a certain amount of money. In the investigation of that particular portfolio, we were able to determine which assets would take care of all the essential needs and how to place them correctly so that they would never run out of money. The next part of the plan was about the discretionary spending; they wanted savings and an opportunity to travel and to help their children and other things that were important to them. That money was also looked at, set aside, and put together for that exact purpose. The third concern was, "What about inflation?" and, "How can we adjust income if we need it?"
We put a third plan in place specifically for inflation and adjustment of revenue when and if needed. The fourth issue was significant, health care. Health care is an arena in which we can't tell what is going to happen. They had already taken the initiative and put together an excellent health care plan that had some long-term care and was set up with a specialized program where if the money weren't used for health care provisions, either home health care or skilled care, 100% of all funds would be returned with a tax-free benefit. So, that particular issue was also handled; and the health care that was provided through the retirement was excellent, so they opted to keep that.
However, they also had another business which had some limited liability companies which held assets. This is where our law firm comes into play. All legal documents are looked at by the law firm of Nolan Q. Reidhead, which is part of our team. Looking over it all, these documents were prepared outside of the state of Arizona. Therefore, they needed to be brought current, which was done by our law firm. This turned out to be a tremendous help because there were things in there that needed to be cared for.
They also wanted a CPA, someone here in Tucson that they could take care of all of their personal and business affairs. At that time we were able to put together a meeting in which they were able to do their tax planning and have everything in place. We had every single professional service that they needed, from estate planning procedures and documentation to tax planning to income planning. Every field of need was met, everything from essential income planning to discretionary savings and expenses, inflation, income adjustment as needed, and health care in every aspect was accounted for accuracy. Legal documents, everything from wills and trusts to Powers of Attorney, Health Care Powers of Attorney, living wills, and any other business-type documentation that they may have needed, all were accounted for, in addition to their tax planning. All of this was taken care of inside the structure of a professional alliance of over twenty years of working in harmony to make sure that every possible place of protection is cared for. They also got some free advice from our risk money management team as far as to where they were at as far as their risk tolerance in the portfolio of their discretionary funds. They were surprised to find that they were in a very aggressive position, which they wanted to reduce. That was also made available to them at no charge. Assets were not taken under management, and therefore there was no fee.
This particular individual had an excellent relationship with Fidelity under a self-directed portfolio, where there is no fee. He had a certain amount of money that he wanted to keep there and had an opportunity for a one-on-one financial consultation at least a couple of times a year as a complimentary service. Being very astute about how and where he likes to invest, he needs a little bit of help here and there, not the full asset-under-management situation. That would be a savings of just over one percent on the advisory fee percentage. There are some possible additional portfolio fees such as mutual fund or EFT expenses that could be a quarter of a percent. Total savings could be anywhere from 1.36% to 1.5% in his overall portfolio. That's a tremendous savings. On the Safe Money side, with the type of products that we are using, there are no account fees associated with the annuity products, unless we need to add certain benefits, and then only when those are necessary for maintaining lifetime income with the full opportunity to the balance of the portfolio if required.
It is essential to understand that there is a lot of planning for retirement. You need to know how and when to sign up for Medicare, when you are eligible and when you're not eligible.
You need to know what the opportunities are for collecting Social Security, and all of those particular types of decisions, which can be fairly complex. You may need help in making a retirement budget. Matching your future costs to income is the essential step in the running up to retirement. Start by identifying fixed expenses, things like food and housing, insurance, taxes; along with flexible expenses, clothing, gifts, etc. You also should not ignore the significant expenses that might be down the road, maybe for an automobile or home improvement and things of that nature. We help you look at all aspects so that you don't get blindsided on what you need and what you have to meet the need. Then we can help you identify what your fixed necessary expenses are and match them to your resources. Ideally guaranteed income is the resource we are looking for, as well as Social Security and a pension if you have one, and or a particular type of annuity that will cover the basics. These annuities are guaranteed to get you through your entire retirement without a loss of income.
For years you have concentrated on accumulating savings. Now the goal is to preserve your nest egg, and you don't want to put a big chunk of it out there to risk your portfolio taking a serious hit. That part of your portfolio that needs to be dedicated to this type of planning should be set aside as soon as possible so that you will be able to meet your needs. Past that point, you can adjust as necessary for the discretionary needs.
The other thing that is very important is to be able to set up a withdrawal plan. You may have enough money that you can live off of a certain percentage, but it takes a lot of money these days to do that. A comprehensive withdrawal plan will make all the difference. Your withdrawal plan needs to be extremely flexible; you could do irreparable harm to our retirement stash by following any of the rules that are out there that may or may not apply to your particular situation. This is particularly the case if the markets tank at the start of your retirement, or if we have a terrible sequence of return risk that can put you in extreme jeopardy.
