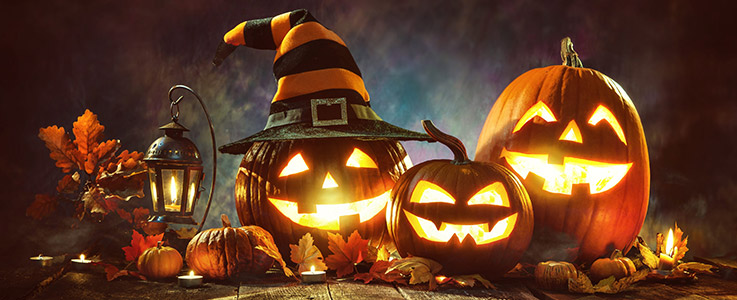 Don't Be Frightened, Be Prepared
This Sunday you're bound to see plenty of ghouls and goblins roaming about town, it's Halloween, the "scariest" day of the year. There are, however, more frightening days ahead, especially for those who are nearing or of retirement age. Social Security funds in jeopardy, a global pandemic, increasing health care costs and an aging population have combined to create the perfect storm. We're gonna need a bigger boat, and if not bigger than at least one with less holes.
According to an August report released by the Social Security board of trustees, the Social Security Old-Age and Survivor's Insurance Trust Fund will run dry as of 2033. This is due in large part to the major plunge in tax revenue amidst the Covid-19 pandemic. Millions of Americans were laid off, and many Americans now have increased health care needs putting a strain on the Social Security system. At the program's inception in 1935, the ratio of workers to retirees was 150 to 1. Those workers generated more than enough money to fund nationwide benefits for retirees and that surplus money became the Social Security trust funds. Fast-forward to today and the ratio of workers to retirees is now 3 to 1 and more is being spent on retirement, disabilities and other Social Security benefits than is being collected. In order to cover these disparities, the SSA must turn to dwindling trust funds. By the time those funds are depleted benefits will only be covered by the money it collects from workers which will only cover 76% of the nation's current retiree benefits. This would mean a 24% cut to benefits and would be financially disastrous for millions of American retirees who rely solely on Social Security benefits in their old age.
Social Security was not designed to exist as a sole source of funding for retirement. The fact is that over a third of retired workers depend on Social Security to cover 90% to 100% of their monthly income. This is a poor financial strategy plain and simple. Assuming this laissez-faire approach to retirement without considering the realities of the world we live in is a dangerous affair. A study found that 60% of adults are scared stiff of experiencing a health care crisis that would leave them high and dry in their old age. Which makes a lot of sense seeing how medical costs have increased by 140% since 2000. With the near extinction of corporate pension plans, and the unsurety of the future of Social Security benefits we need something else to rely on.
These are all concerns that warrant a serious conversation with your trusted financial advisor. With them you can explore different ways to insulate, grow, and distribute your accumulated wealth in ways that address your worries, helping you navigate dire financial straits.
Don't be scared stiff! It's like the great American composer Bill Dixon said, "Fear is the greatest motivator." Be proactive and dynamic in your retirement planning and prepare for the uncertain. Ensure your savings and the quality of life you desire in your old age.