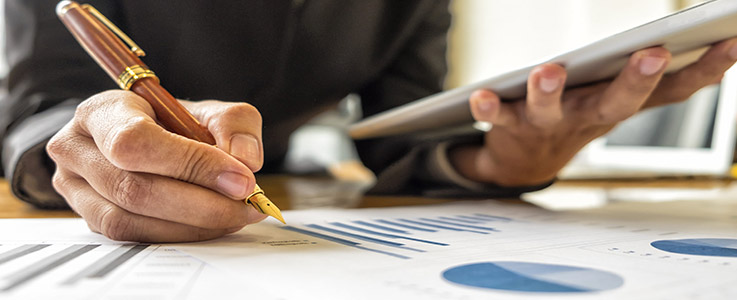 Does Your Portfolio Design Include Risk Management?
"To ensure your wealth isn't devastated by the unexpected, you need to design a comprehensive risk management blueprint."- Paul Hubbard III
Many types of risks threaten to erode your retirement and income accounts, including inflation risk, longevity risk, and taxes. There are also less apparent threats that may contribute to you running out of money in retirement, such as lawsuits and liability issues.
For example, most of us have heard that Baby Boomers are typically much safer drivers than other age groups. Yet, although it seems counterintuitive, those over 65 are more vulnerable to lawsuits, particularly those arising from automobile accidents. The reason is that while seniors drive more carefully, they are also more likely to be seriously injured or killed when they have accidents due to conditions such as fragile bones, poor eyesight, arthritis, and heart issues.
The American Automobile Association says that senior drivers have the highest crash death rate per mile, even though they drive fewer miles. If you continue to drive after retiring, you should keep the best insurance you can afford. Cheaper insurance may have coverage gaps that leave you susceptible to lawsuits if you are involved in an accident.
Make your property/casualty agent part of the retirement planning process. Your agent will help you discover what coverages best fit your needs. They may also have ideas for lowering your premiums using senior discounts or defensive driving classes.
Don't forget property insurance.
You may be fortunate to own your house free and clear when you stop working. You can leave it vacant, live in it, or turn it into a vacation rental. Now that you don't have a mortgage and no bank demanding you carry insurance, you may feel you can reduce or even drop your homeowner's policy. However, that probably isn't a wise idea. As long as you keep paying your property taxes, you'll be able to use your home as you want, but you'll still need a homeowner's policy.
Sufficient property and liability insurance levels can increase your peace of mind and help protect what took you a lifetime to accumulate. Natural disasters and other unforeseen events happen all the time. If you don't have adequate insurance, you will be on the hook for repairs which can easily destroy a chunk of your retirement savings or emergency fund.
Don't change or drop any property coverage without first seeking the advice of a qualified risk management professional.
Do you need an umbrella policy?
An umbrella policy provides additional coverage above what's included in your homeowner and auto policies. Umbrella policies are not just for affluent seniors, as lawsuits against middle-class retirees have become increasingly common. Umbrella coverage increases the protection of your assets if you are sued.
The bottom line:
Don't forget to meet with your qualified retirement and income strategist regularly. They will help you discover the best ways to manage risk and protect assets during retirement. Your property and casualty agent or risk manager can partner with your retirement advisor to ensure that you develop a comprehensive property/casualty blueprint tailored to your unique circumstances. Your money and your assets deserve the best protection you can afford.