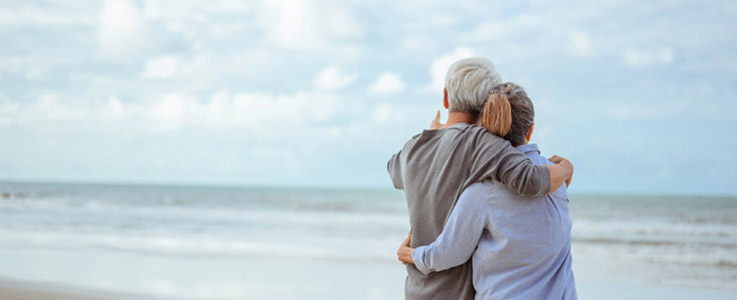 Avoid These 5 Common Retirement Mistakes 
According to a recent Employee Benefit Research Institute study, only 58% of workers have saved for retirement, and only 27% have saved enough to cover all expenses. Many people will have to rely on Social Security which may not be enough to cover basic costs. Building a retirement fund that provides guarantees and helps offset inflation means remaining focused on various factors, including:
Risk Tolerance will change as you get closer to your retirement date
Inflation concerns
Time Horizons for needing the funds
Your ability to save for retirement
Planning for retirement can be overwhelming, and it's easy to make mistakes. This article will discuss five common retirement planning mistakes and how to avoid them.
Not contributing to a retirement account early enough
Not contributing to a retirement account early enough is a common and one of the biggest mistakes. The sooner you start saving, the more time your money has to grow and compound. Contributing even small amounts each month can have a beneficial result. It's better to start sooner than later.
Not contributing enough
Another mistake people make is not contributing enough to their retirement accounts. Experts recommend saving at least 10-15% of your income for retirement, but many people fall short of this. If 10-15% is out of reach, start with what you can and increase your contributions as your income grows.
Not diversifying your investments
Retirement accounts like 401(k)s and IRAs offer various investment options. Understanding your Time Horizon (when the funds will be needed) can help determine your risk tolerance.
Withdrawing money from your retirement account early
If you need to tap into your retirement savings before you reach age 59½, you may be exposed to a 10% penalty plus income taxes on the withdrawal. If you need to withdraw money early, seek advice from a licensed and authorized financial professional.
Not having a plan can mean failure
The last mistake is not having a plan for your retirement. Retirement may seem distant, but it will be here before you know it. Avoid making the mistake of not having a plan for how you'll save and invest your retirement money.
These are just a few mistakes people make when planning for retirement. The best way to avoid these and others is by planning early and creating a solid plan. Doing this will increase your chances of having a comfortable retirement.