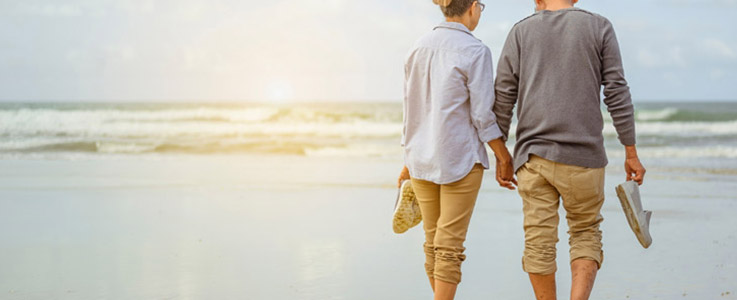 Avoid These 5 Big Retirement Planning Risks
In this article, I will show you how to identify some of the most significant retirement planning risks and how you can eliminate those from your retirement plan. We will briefly discuss each of these five big risks in more detail. It's essential that you learn which risks could affect your retirement plan.
Tax Risk
Most people are concerned about rising tax rates. With the national debt so high, it's safe to assume that tax rates will have to go up in the future. If your retirement savings are in tax-deferred accounts like 401(k)s or traditional IRAs, then you are choosing to defer your tax payment until a date in the future, when we have no idea just how high tax rates might be! What do you think will happen? Do you believe that tax rates will have to go up over time? Is the majority of your retirement savings at risk of future higher tax rates? Most people are also shocked to find out that up to 85% of their Social Security income could be taxable!
Inflation Risk
Inflation is a hot topic of discussion at the moment. Historically, the average inflation rate has been around 3% each year. But currently, it is much higher, with the chance to increase even further. This is a significant risk to your retirement savings because you are losing money each year your savings does not keep up with inflation. Let's say that inflation was to stay at 6%. At 6% inflation, you would need $1,000 to purchase approximately $300 worth of goods in 20 years! Have you assessed what that could do to the value of your retirement account?
Market Risk
The majority of people have most of their savings in accounts like 401(k)s and IRAs. These funds are invested in the stock market, so they are vulnerable to losses at any time. As people get closer to retirement, it becomes even riskier to have funds invested in the stock market, as a person approaching retirement may not have time to recover from any losses. There's a period of time referred to as the "Lost Decade." Over those ten years, the S&P 500 Index lost around 24%. Even though the stock market went up in six out of those ten years, this loss occurred! This means you would have lost about one-quarter of your savings if you had your money invested in the S&P 500 Index over this period.
Long Term Care Risk
With 10,000 baby boomers turning 65 every day, you can see why the cost of care is also rising quickly with the increasing demand. Around 70% of those who reach 65 will need long-term care protection. Do you know who will provide your care if something happens to you? You might have to spend most of your assets on long-term care expenses by not planning. And, if this risk isn't taken care of ahead of time, it can cause a lot of stress for your loved ones as well. Statistics show that around 80% of care provided at home is received from unpaid family caregivers. This can frequently cause a considerable strain on relationships, so it's essential to plan ahead and prevent this.
Longevity Risk
What do you think is the number one concern that most retirees have? It's the fear of running out of money in retirement. This concern is only growing because the average life expectancy is continuously increasing. One of the first steps in any sound retirement plan is to ensure enough guaranteed income to cover basic living expenses. You need to ensure that your guaranteed expenses are protected throughout your retirement years, no matter how long that may be.
So, how do you avoid these risks?
The best action plan is to speak with a financial professional who specializes in helping people both reduce and eliminate these risks. A professional can help you decide which risks might have the most significant impact on your retirement plan, as each plan should be tailored to an individual's needs.
Follow these steps, and you'll be able to start reducing or eliminating those big retirement risks today!