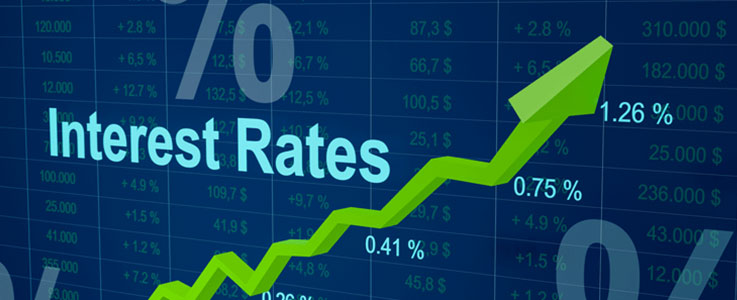 Are High-Interest Rates a Friend or Foe?  
How is An Annuity Advantageous
If you are pursuing a car/housing loan or desire to invest, the interest rate is the determinant for both. When you are paying the interest on a loan, you want the lowest interest rate, and when you are earning interest on an investment or deposit, you want the highest interest possible.
Before proceeding further, let us address the question: What are interest rates? Two approaches can explain an interest rate. Interest is the fee a lender charges a borrower for extending a loan. Conversely, interest can also be defined as the amount of money an investor/depositor will receive in return from savings or investments.
Borrowers are at a disadvantage when interest rates are high by increasing the amount of money to be paid monthly on home mortgages, credit cards, home equity loans, auto loans, and even student loans.
However, it is the best time to purchase an Annuity Product. Insurance companies offer higher annuity payments when interest rates rise. The increase in annuity payments would also mean safer income in retirement planning and the benefits they provide.
But which type of Annuity is mainly impacted by rising interest rates?
Fixed Annuities are insurance contracts that provide guaranteed income payments for life. A Fixed Annuity is based on the performance of an external index like the S&P 500 or the Dow Jones Industrial Average instead of being directly invested in the market. When the index rises, there is a great advantage because it means higher payment in the payout phase. And the principal is still protected from credit market downturns- basically, there's no loss at all. Moreover, annuity contract holders can stretch out payments by selecting various crediting strategies.
Alongside guaranteed lifetime income, a Fixed Annuity will also play an essential role in protecting your hard-earned money from the immense impact of taxes. Fixed Annuities are tax-deferred, which allows your earnings to grow tax-free until you withdraw the money. This feature of postponing income taxes enables more growth during the accumulation phase.
Fixed Annuity also offers the option of setting up additional benefits to the contract through riders that will improve the annuity's income, inheritance, and long-term care. One is a living benefit rider that protects the annuitant while alive, which boosts the value of the annuity. Another rider is the death benefit rider, which protects the annuitant's beneficiaries. Upon the annuitant's death, there is a guaranteed financial payout to the designated beneficiaries as a lump sum payment or as regular payouts. Correspondingly, an annuitant can also seek a probate-free inheritance process. The account will have continuous growth with an external index-linked. Money will stay tax-deferred, and if the annuitant dies, the account's value is payable as a death benefit, dodging probate.
These are just a few reasons why getting a fixed annuity product is best when interest rates are high. Fixed Annuities create a good balance for a financial portfolio as they protect and allow the money to grow over time to provide a stable income stream during retirement.
Many people have learned about the power of using the Safe Money approach to reduce volatility. Our Safe Money Guide is in its 20th edition and is available for free.  
It is an Instant Download.  Here is a link to download our guide: