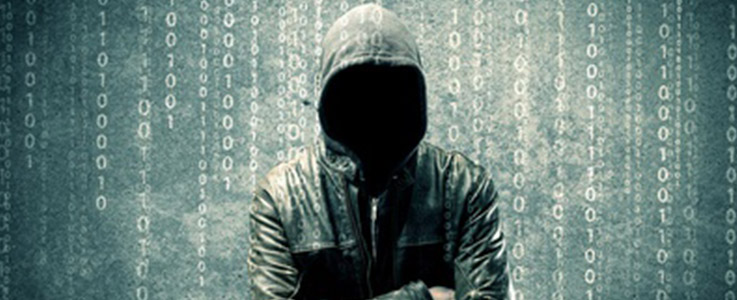 Anonymous Sources – Can You Really Trust Them?
In the aftermath of our most recent election, you cannot turn on the television or go online without seeing one story after the other, quoting "anonymous sources" as the source of information being circulated.
Unfortunately, as we have seen time after time, the "anonymous sources" often are found to be peddling false (or fake) stories. By the time that is found, the damage has already been done, and the retractions or corrections are never given the same coverage as the original story. It makes it very hard for ordinary people like you and me to know whom to believe and who is telling the truth. As we have discovered, there are people in all walks of life with a plan who is not above making up stories to discredit someone else.
As despicable as this is in politics, that is not the only place where this type of "anonymous source" is used as a tool to deceive people and further whatever agenda these deceivers may be promoting.
Today with everyone doing most of their research online, getting to the top of the listings on Google is the only thing that matters. But getting a high ranking on Google does not mean that the site is trustworthy or honest.
For example, Bill O'Reilly, on Fox News, did a segment on the worst websites in America, and he had his guests explain their choices for the absolute worst websites.
The first one they mentioned is a site called "Rip-off Report," and the commentators labeled it as a pure extortion company. They post "anonymous sources" to discredit legitimate businesses, and this segment explains there is no way to refute these claims.
Using Freedom of Speech as their defense, this site allows anyone to say anything disparaging about any company or product, and it does not have to be substantiated. The attacked party has no recourse except to pay thousands of dollars to the site owner to refute those allegations. Even then, the damaging and false information remains on the site.
Because Google still ranks them so highly through SEO (Search Engine Optimization), it doesn't matter that "Rip-off Report" has an F Rating from the BBB or that they have had so many complaints and lawsuits filed against them; they still get high exposure.
Bill O'Reilly Ripoff Report– Worst Websites in America  https://youtu.be/tKEounexll0
Why do people spread false information online? Of course, there are many reasons- disgruntled former employees, companies looking to discredit their competition, someone trying to push an opposite agenda, or just someone wanting to create havoc. Because you can remain anonymous online and no one can verify what you post, it is easy for anyone to create confusion and mislead people.
And regarding your finances, this can be a very severe problem. Anyone can put up a fancy website and appear to look very trustworthy. But how can you know that your hard earned money will be safe with them?
First, I would avoid all the "anonymous sources" you will encounter. I would suggest going to independent third-party sources that you can verify. When dealing with a licensed professional, you may want to see their license and ensure they are in good standing with the department that regulates them.
Please find out how long they have been in business and their track record. You can check their rating with the Better Business Bureau and see if they belong to professional associations. In my profession, one of the strongest is NAIFA (National Association of Insurance and Financial Advisors), the oldest (since 1890) professional association in the Financial Services Industry. Another solid resource for consulting with is the National Ethics Association (NEA) which monitors businesses in all walks of life.
The companies who sign up with NEA must go through a seven-year background check just to be admitted and go through that same background check every year to ensure they still have no criminal or civil suits or complaints. These are "legitimate sources" and not just "anonymous sources," They should help steer you in the right direction.
The bottom line is that you should do your due diligence and not just rely on Google rankings! Finally, with the new DOL (Department of Labor) Ruling creating new Fiduciary Guidelines for those of us in the Insurance Industry, this should also help to give you confidence that your Best Interests are your Agent's primary concern.