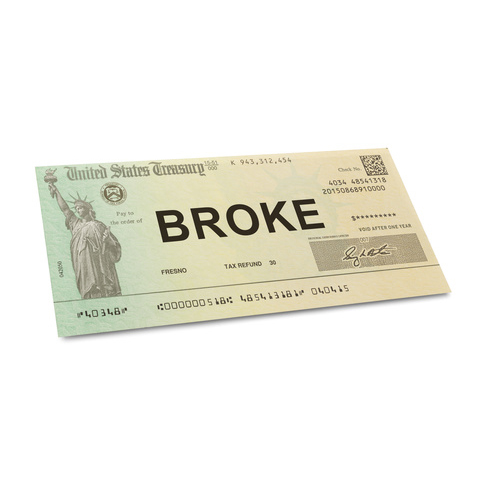 Our Government Has Mortgaged Our Future
Debt, how can we owe so much? Our National Debt is now officially $21 Trillion.  
The debt is $67,000 for each man, woman, and child in America; Congress has mortgaged all of our future.
The national debt limit has been raised 74 times since 1962. The most recent increase was for $318 billion, allowing a total debt of $21.16 trillion. This increase only covers government spending through Dec. 8. 
•    So far, the national government has paid more than $534.6 billion in interest on its debt this fiscal year. The high mark was set in the fiscal year 2011 when almost $454.4 billion was paid. 
•    Our national debt is not just owed to those who buy US Treasuries; it is also owed to other government agencies that had operated at a surplus, such as the Social Security Administration.
•The phrase "debt ceiling" must be taken with a wink and a nod, of course, because Congress, which spends the money, is also the entity that increases the amount the government can borrow.
Borrowing has at least three problems that affect all Americans.
First, borrowing makes the government look more efficient than it is. What if Congress and the president had to tax the populace for the entire amount of the federal budget? The budget is $4.447 trillion; how would Americans feel about that tax burden? Government spending might come under scrutiny as never before, prompting a radical reevaluation of the government's role.
Second, borrowing mortgages is the future of all Americans, those living and those yet to be born. The unborn have no vote or say in the tax burden they will face. They start in the hole.
Third, the taxpayer's share of our government's failure to balance the budget is currently $67 000 for each many, woman and child in America. And the debt is sure to increase. Imagine the deficit at $30 trillion. $50 trillion? How much more liability can we put on the backs of future generations? 
The government does have an ace in the hole; the US Treasury can create new money through the Federal Reserve, money that comes from thin air. What happens when the money supply becomes out of balance? Inflation! Don't forget; that inflation can undermine society.
It's time for our government to stop borrowing and mortgaging our future. The same government that owes more than it can pay has mortgaged all our children's and grandchildren's futures and knows more about financial advice than we professionals who provide it for a living.
I, for one, am beyond disgusted with Congress and all the bureaucrats who feed at the trough.
BB