Dr. Michael Mason Safe Money Radio Show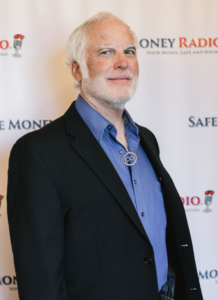 Dr. Michael A. Mason is a native Californian who grew up in Burbank and Tarzana, earning his Life Insurance license in 1978.  In 1997, Dr. Mason became an independent specialist in senior estate and retirement planning with a focus on keeping his clients' money safe and secure from loss through fixed annuities. He has helped thousands of Californian seniors keep and grow their funds for retirement.
Michael has been a lifelong student of metaphysics and acquired a non-secular doctorate in metaphysics in 2003 and is the author of two books.
Since 2001 Dr. Mason has lived in Marina Del Rey, where he maintains a healthy, active lifestyle. He has two grown sons, one married and living with his Japanese wife in Tokyo and the other living in Denver, Colorado.
Michael is a proud member of the National Ethics Association since 2009. The NEA is devoted to aiding consumers with the increasingly complex task of conducting due diligence on business professionals. This results in greater peace of mind for skeptical consumers and also rewards those worthy of their trust.
Learn how others have benefited from listening to Michael's no-nonsense approach to retirement planning.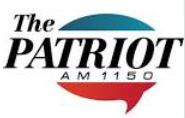 KEIB "1150 The Patriot"
Sunday from Noon to 1:00 PM
Learn more about Dr. Mason
310 400-0791 (office)
14014 NW Passage #250,
Marina Del Rey, CA 90292