Michael Bauer Brings Retirement And Income Radio To Chicago
Michael Bauer is an experienced retirement specialist sharing his expertise as the host of Retirement and Income Radio on WCPT, 820 AM. As the Retirement and Income Radioshow host, he is frequently approached to speak on safe money concepts. 
Michael's goals are to guarantee every client's financial future and independence! Utilizing 33 years in the insurance and investment field, I bring a unique full-service approach to my clients.
Now, as host of the Retirement & Income Radio Show, Michael shares his views on planning, achieving goals, and making sure every risk is clearly identified.
Being one of the very few who has worked as an underwriter, operations, and sales within the insurance and investment space. I have the experience to protect your retirement.
Join others who have benefited from listening to Michael's no-nonsense approach to retirement planning.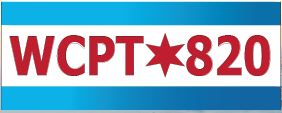 Saturday 8:00 AM & Sunday 3:00 PM 
Learn more about Michael:
844-319-7233
http://safemoneyradio.com/landing/host/michaelsbauer