Meet Tyler Bosch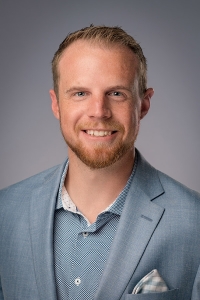 When it comes to securing your financial future, Tyler Bosch is not just a retirement specialist; he becomes your trusted partner on this important journey. With a deep commitment to understanding your needs, wants, and desires, Tyler takes a personal approach to retirement planning that sets him apart.
From a young age, Tyler found his calling in helping families with life insurance and mortgage protection. This early experience ignited his passion for guiding people of all ages toward a fulfilling retirement. As the founder of Bosch Financial Services, LLC, he has been able to turn that passion into a lifelong mission.
Tyler takes immense pride in ensuring families' financial security and peace of mind. He knows that your retirement dreams are unique, and that's why he surrounds himself with a team of tax, social security, and investment specialists. Together, they provide a holistic approach that addresses every aspect of your financial well-being.
With Tyler by your side, you can confidently navigate the complexities of retirement planning, knowing that your dreams are in capable hands. Don't settle for a one-size-fits-all approach to your financial future. Let Tyler Bosch be your guide, helping you achieve the peace of mind and fulfillment that comes with a well-prepared retirement. Embark on this transformative journey with a professional who listens to your needs and cares deeply about your success.
Tyler and his wonderful wife Erica have two children. They live in Holland, Michigan, where they often enjoy time at the beach. Tyler loves golfing when he is not helping clients or spending time with family.
Learn more about Tyler and his no-nonsense approach to Retirement Planning:

Bosch Financial Services, LLC
348 S Waverly Rd, Holland, MI 49423