Meet Tim Johnson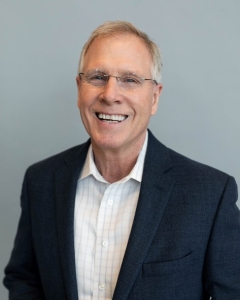 Tim Johnson is proud to own and operate Financial Insurance Solutions, Inc., founded in 1949 by his father, Terry Johnson. The company focuses on helping business owners and professionals with their financial and insurance planning needs. The company serves many such clients throughout southeastern North Carolina, and its success stems from providing high-quality personalized service placing the client's needs above all else.
Financial Insurance Solutions, Tim's company, offers safe money alternatives to the stock and bond markets, with tax efficiency as a primary characteristic of the strategy employed. The company provides a service and process that helps people find money they are losing unknowingly and unnecessarily. Tim uses this unique process operating under the philosophy that there is potentially more opportunity to serve clients by helping them avoid the losses in their financial life than assisting them to pick the suitable investment that hopes to be a winner. Once determined where the holes are in one's financial plan, Tim then uses conservative wealth management strategies to plug the holes with one goal: to help people achieve reasonable rates of return while minimizing downside risk. Tim says, "You don't have to swing for the fence with investment risk to achieve financial independence." Retiring with confidence and the least amount of taxes on one's retirement income should be a focus of all retirees and pre-retirees.
Tim and Financial Insurance Solutions have strategies to help you work toward your financial future wherever you might be in your business and financial life.
Learn more about Tim and his no-nonsense approach to Retirement Planning:

588 Executive Place, Suite 102, Fayetteville, NC. 28305
https://www.timjohnsonassociates.com/