Meet Terrence Walker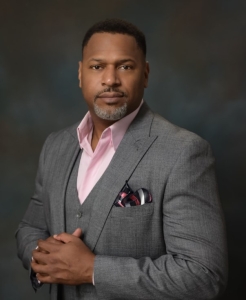 Terrence Walker is a well-known local expert in retirement and retirement income planning. For the past 15 years, he has helped people in Raleigh and throughout the state of North Carolina retire safely and securely. His clients included retirees from Fortune 500 companies, State and Federal Government Employees, and other major corporations. In fact, none of Mr. Walker's clients have ever lost money in the stock market while working with him.
As a retirement and income planning specialist, he assists retirees and those about to retire, protects their savings, reduces income taxes & taxes on social security benefits, and creates a retirement income guaranteed to last as long as they do.
Terrence is a graduate of John Hopkins University, where he majored in finance. Terrance is a licensed insurance & annuity agent and has pledged always to put the needs of his clients above his own. Terrence resides in Raleigh, and in his spare time, he enjoys exercising, outdoor events, and fine dining.
Learn more about Terrence and his no-nonsense approach to Retirement Planning:

137 National Plaza, Suite 300, National Harbor, MD 20745
https://www.walker4benefits.com/