Meet Sal Magaraci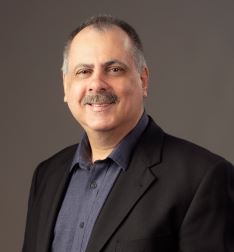 Sal is proud to be a licensed financial and insurance professional. He has spent well over two decades in the insurance industry. It is a pleasure for Sal to guide each individual client on the best options to protect and grow their retirement savings. Providing them with income that can't be outlived, to build a financial legacy, and to have peace of mind for their retirement.
Sal prides himself on being an independent professional versus being a captive broker, which limits how they can help clients prepare for retirement. Being independent allows Sal to work individually for clients and not for financial institutions. Sal knows that each client's situation is unique, which means providing individual plans for each client with much-needed solutions to secure their retirement.
Sal also hosts a retirement show, where he discusses income options to provide a risk-free retirement, proudly airing on several recognized radio stations. Sal prides himself on his number one priority, educating clients and provide them with solutions for retirement planning.
At the end of the day, which makes everything well worth it, Sal enjoys spending time with his family and friends.


250 Pehle Avenue, Suite 200, Saddle Brook, NJ 07663
(800) 617-5375
nesteggnj@optonline.net
www.nesteggretire.com