Meet Robert Layman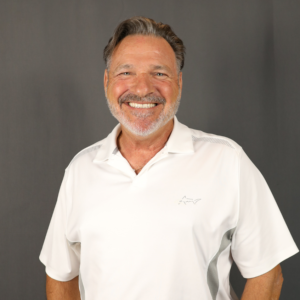 Robert (Bob) Layman III of Legacy Today Consulting, Inc. has helped more than 245 clients grow their wealth without the risk or volatility of stocks, mutual funds, and other traditional volatile investments.
Bob helps his clients take control of their finances with safety and liquidity to live without stress and anxiety and reach their goals and dreams. That is why his clients think of him as their "secret weapon," helping them build and safeguard their wealth.
In the first 20 years and two security licenses, Bob did experience the stress of helping families with investment and 401 k's. Seeing that timely goals were often derailed with unexpected market corrections, Bob discontinued his Series 6 and 63 business into a "Safe Planning Only" business. He sponsored "Estate Planning Trust Seminars" and "focused on products" that delivered predictable results specifically for today's need for "Safe Planning," you can depend on when you need it.
One of only 200 life agents nationally that qualified and successfully completed the rigorous training program and continuing education requirement to become affiliated with both "Bank on Yourself' and "Wealth Education Group." Both entities specialize very successfully in safe planning "asset management." Bob is currently licensed in Ohio, Florida, Georgia, and South Carolina.
Bob lives in Lakewood Ranch, Florida, just south of the greater Tampa area, with his wife, Debbie. They have four children and eight grandchildren that are unfortunately spread all over the country. When Bob is not working, you may find him fishing, hiking in Arizona, and doing God's work, helping others through being a Stephen Minister and assisting his 86-year-old mother in Naples, Florida.
Learn more about Robert and his no-nonsense approach to Retirement Planning:

Estate Planning- Since 1983.
Licensed in Ohio, Florida, Georgia, and South Carolina
Email: Bob@legacytoday.co
Website: www.Legacy-Today.com
Website: www.BobLayman.live