Meet Renee Chamberlain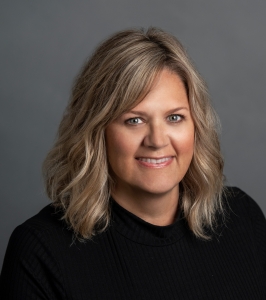 Renee Chamberlain is the founder of RJ Chamberlain Financial Consultants and proudly works with clients throughout the country. Renee has been celebrated for how she has cared for her clients throughout her entire career. Her passion and knowledge for finance, how money works, and her ability to make the conversation comfortable are all elements of her secret sauce.
She grew up in a rural town in southwest Wisconsin, surrounded by farms and blue-collar families. Those roots and solid values from her small-town upbringing are what Renee brings to the office each day and instilled the trustworthiness that her clients value. Growing up with parents who were hard-working entrepreneurs, Renee was inspired by their work ethic and demonstrates the same drive and dedication.
There are many reasons why happy clients love to refer Renee for her services. Her fun sense of humor and graciousness are only part of the picture. She also understands that everyone doesn't fit in the same box and that making major financial decisions can be stressful. Her down-to-earth nature puts clients at ease and makes the process painless, and she really gets to know them as if they were family. Her clients value this and thank her repeatedly for her help throughout the process.
Renee received her bachelor's degree from the University of Wisconsin-Stout, where she was very active in campus activities. She has also served on the executive board of Women In Management. She also spent a significant amount of time volunteering for Big Brothers and Big Sisters and enjoyed connecting with her "adopted family" while being away from her own.
You can find Renee cheering for her kids on the football, basketball, and baseball fields throughout the year. In her free time, she's boating on the water in the Northwoods of Wisconsin. She loves the outdoors, exploring rural Wisconsin, walking in the woods, grilling with friends, and bonfires. She loves experiencing all that life has to offer, including traveling to other countries, as she is fascinated by how different cultures live. When asked about the three must-haves, she immediately responds with chocolate, dogs, and the Green Bay Packers.
Learn more about Renee and her no-nonsense approach to Retirement Planning: